You can actually buy hanabi (fireworks) from shelves at supermarkets. Generally a summer novelty, we were lucky enough to find some stashed away in a little section at this giant discount store in Shibuya.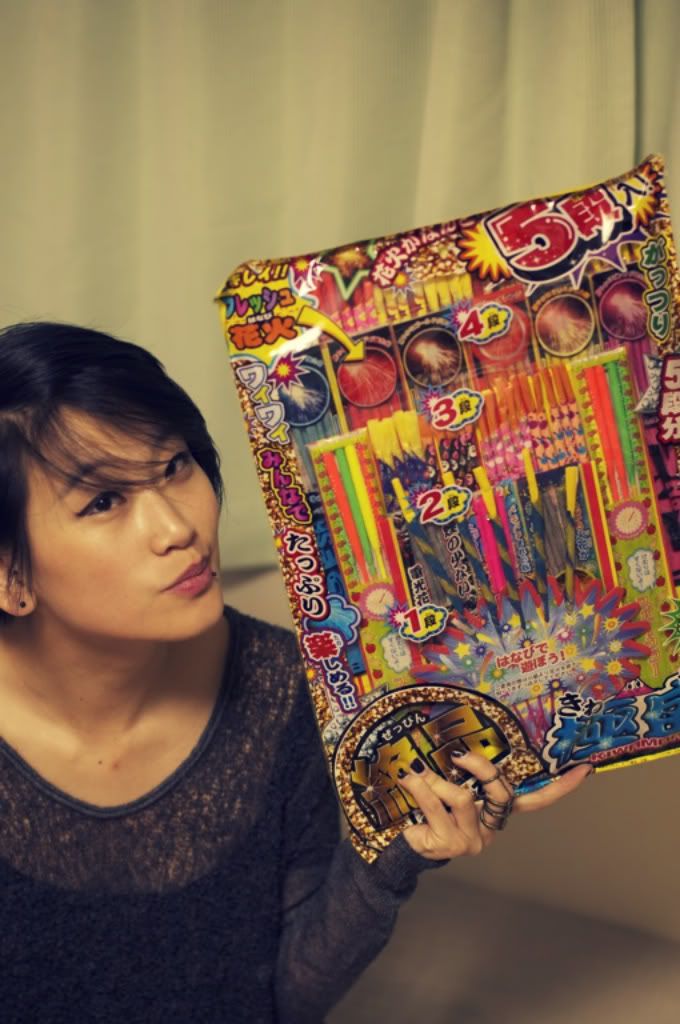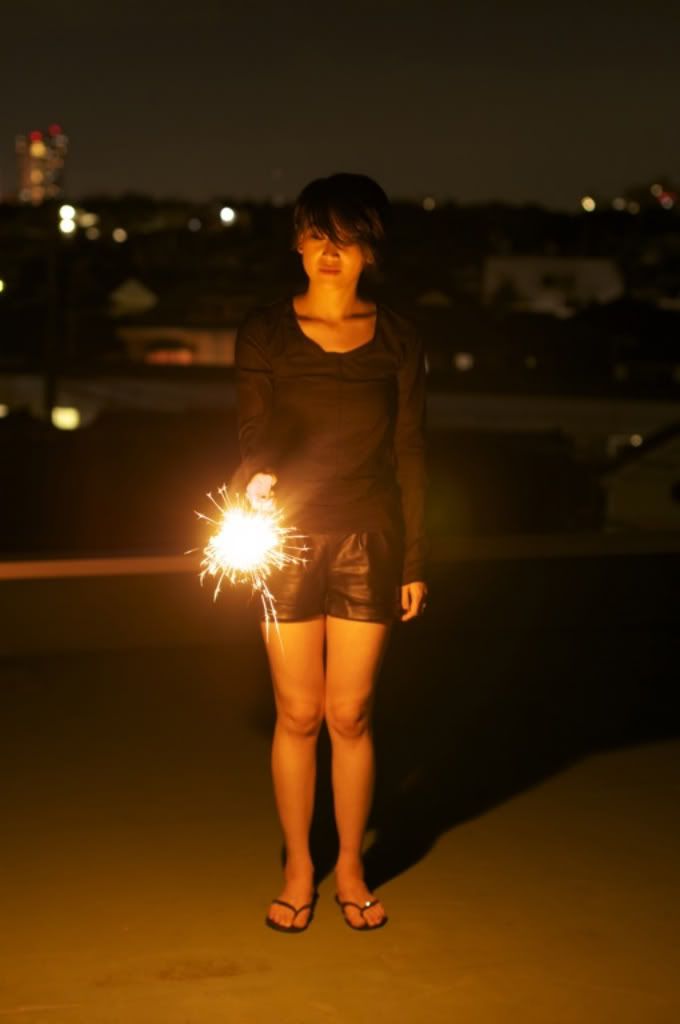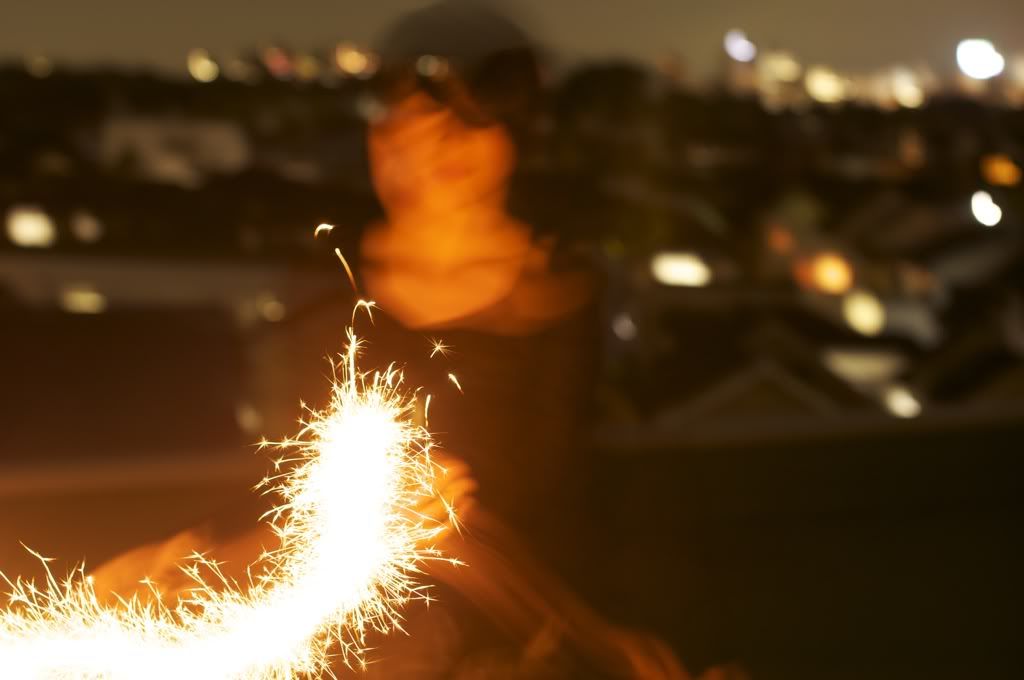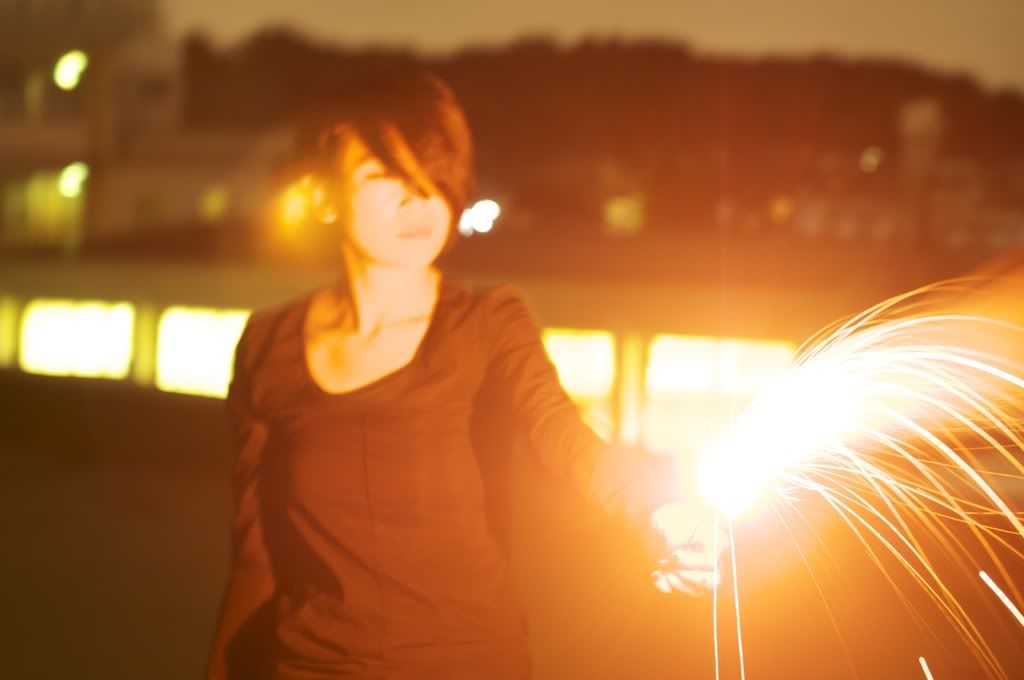 Playing around with shutter speeds and what not, meant a fun night spent on a rooftop, minus little arguments on how to how the fireworks for the best angles and for capturing the acutal imaginary letters we were writing in the air.
The night was pretty clear too, and we could visibly see Tokyo Tower and the Tokyo city scape from the rooftop. Hope all my sentences are making sense, not really in a writing mood today and all my thoughts are pretty much de-tached and thrown all this page.
X