An outfit post, styled by the boyfriend, to reflect current fashion trends in Japan and more so his own personal tastes in girls clothing =).
With the Tokyo railway system being a complete mess of lines snaking all around the city, there are actually many routes that one can take to get to a destination. We decided to have an amazing race type of experiment where we took different trains back to Inokashira Park. Whoever got there first would win the right to dress the other in whatever they wished. no rules of course. This was the result of loosing to Rick, if I had it my way he'd be parading around in a full facial make over! What are your thoughts on his styling?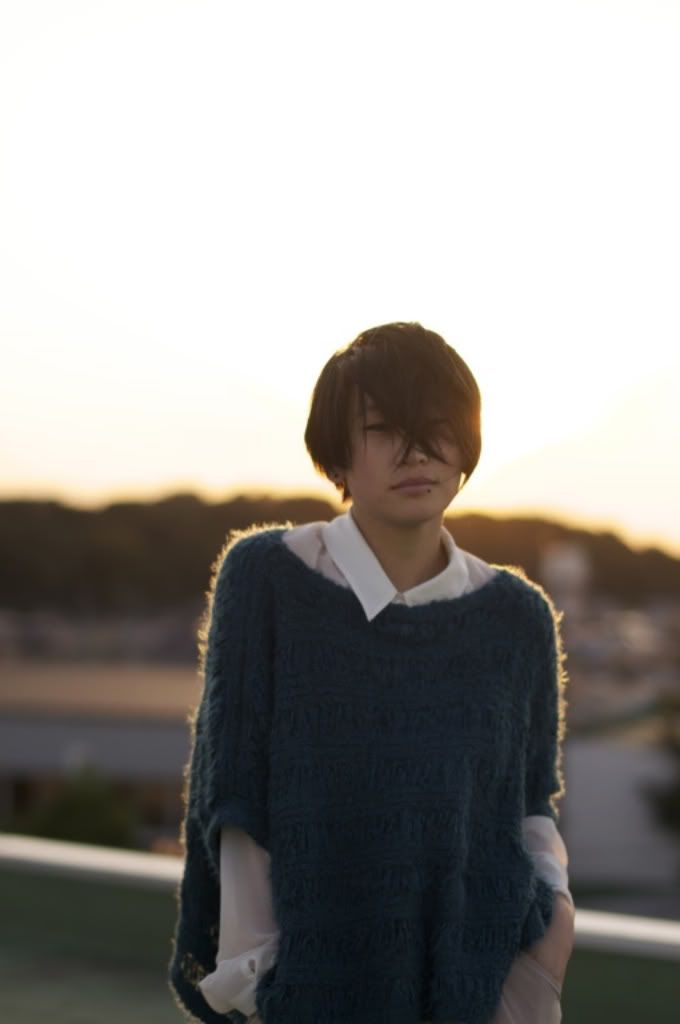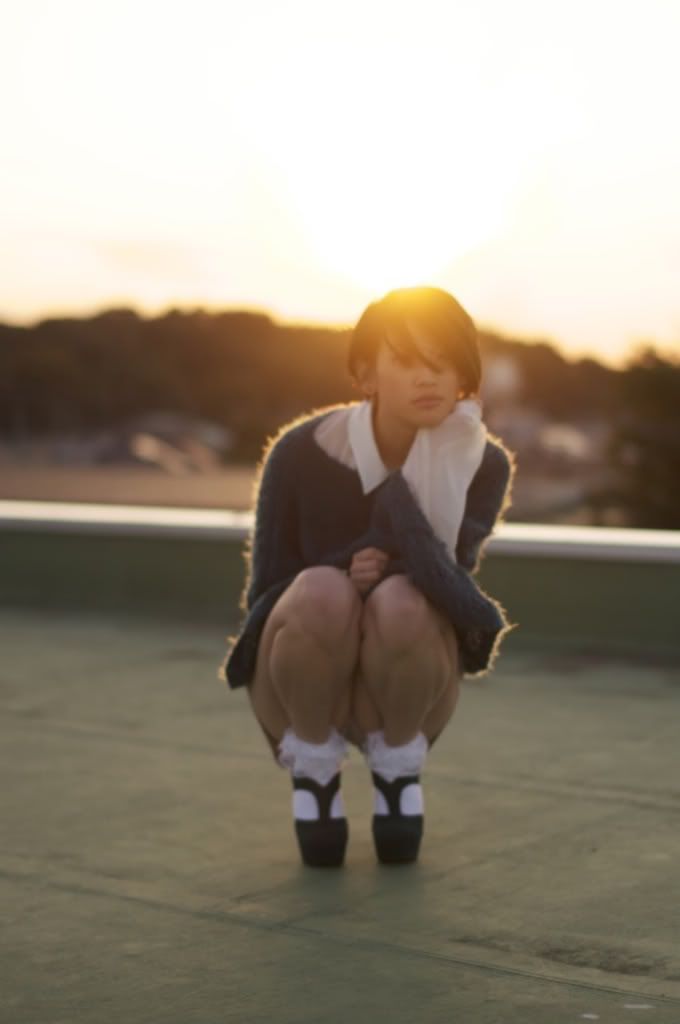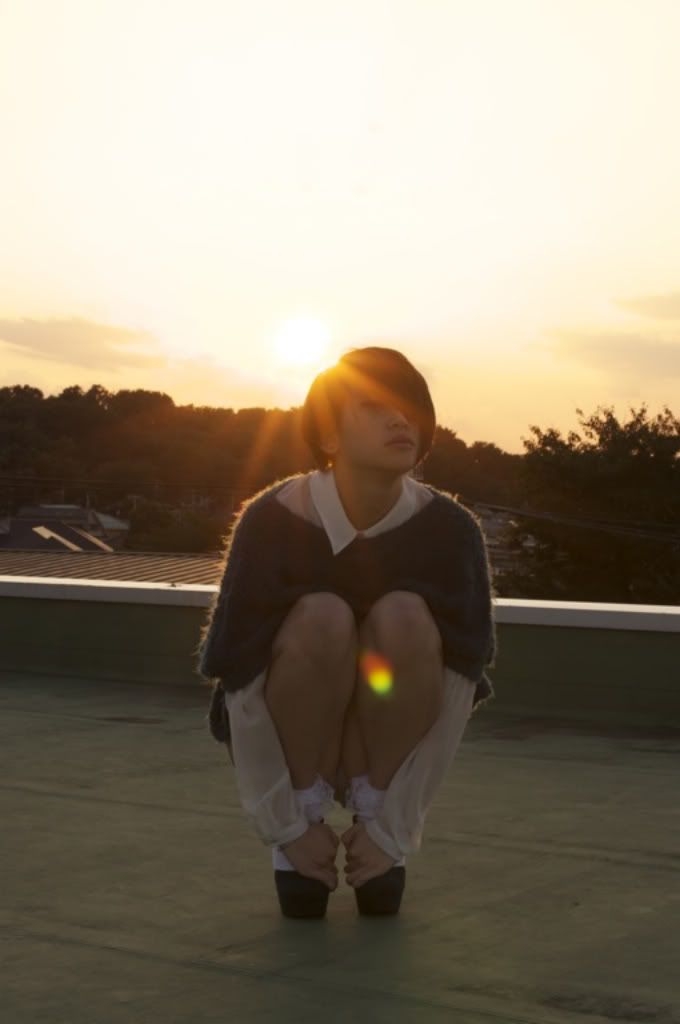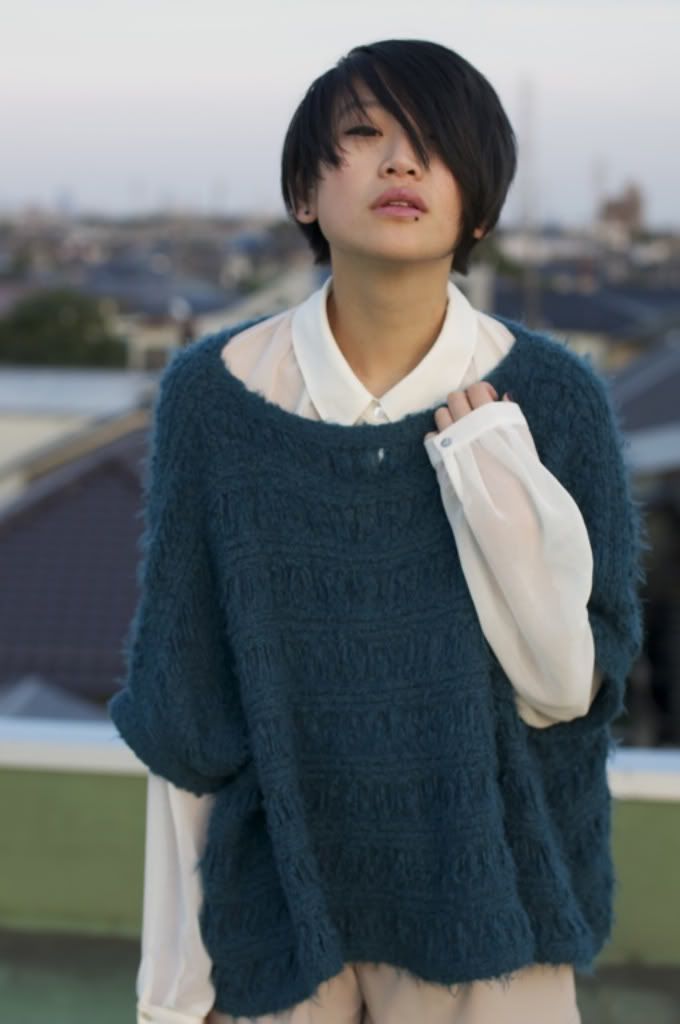 (Chiffon Shirt: Dotti, Jumper and Shorts: Boutique in Harajuku, Socks: Harajuku Boutique, Shoes: Jayro)
The rooftop of Rick's building is a rather relaxing spot to be during sun down. Slightly a bit chilly, but on good days you can see a vast part of Tokyo's skyline and enjoy the crisp autumn air.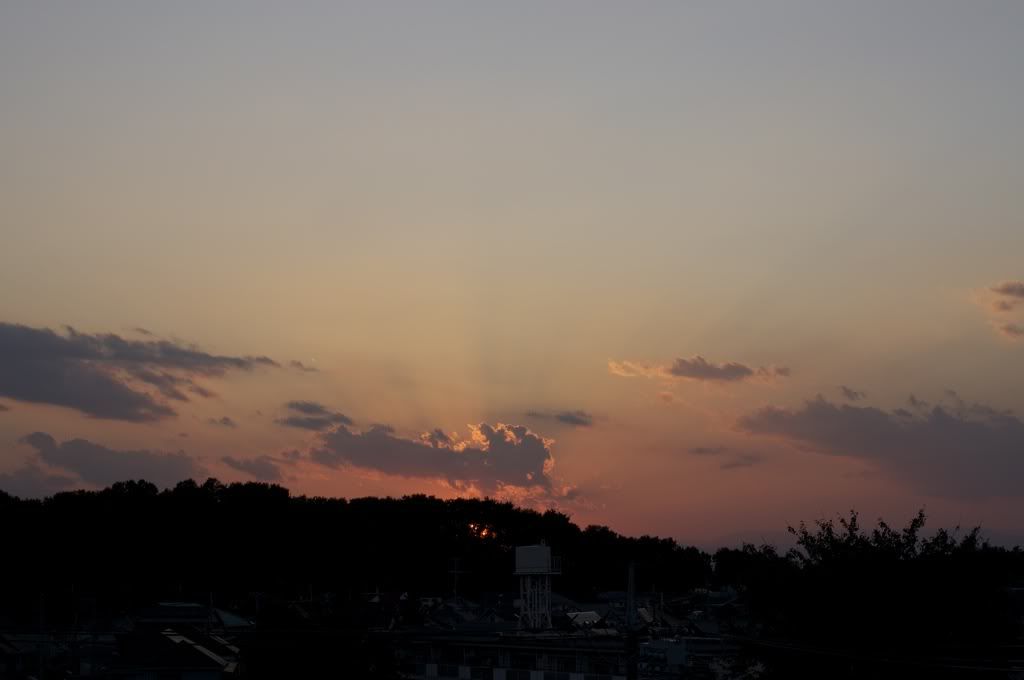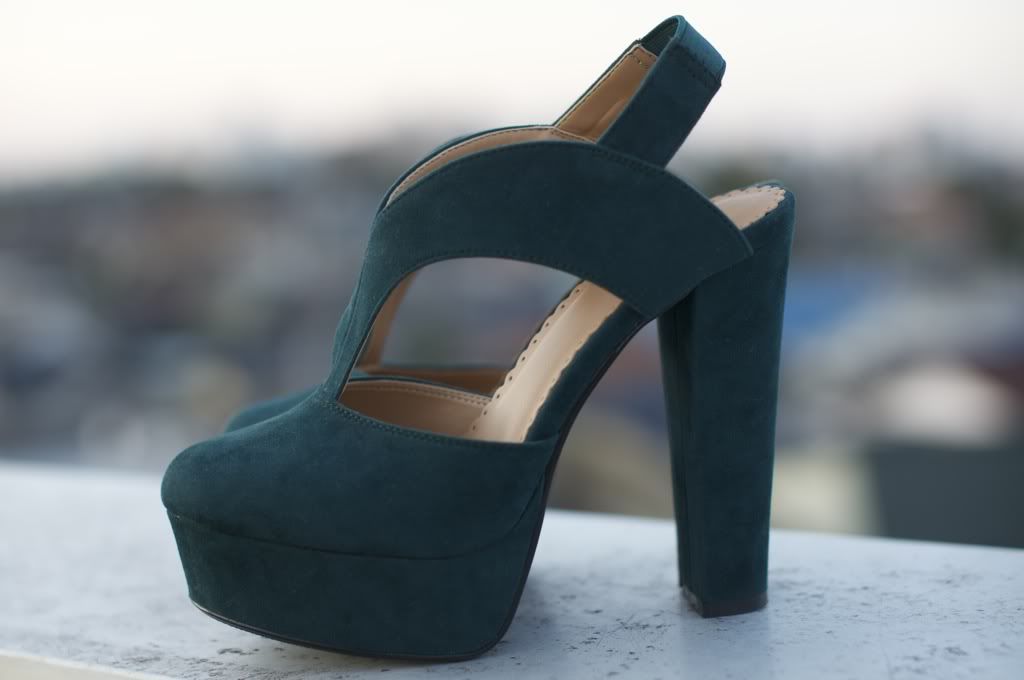 I picked up these babies from a little Japanese boutique called Jayro White in Marunochi. Such a gorgeous shade of emerald, these are a perfect pair of shoes to be wearing throughout the more autumn and winter periods. Jayro is a brand that focuses on a bit more of a classic vintage girly look. They have some pretty amazing styling, just a tad too girly for me in some ways.
Sorry guys, there are only two more Japan posts left and then I promise I'll be back to a bit of my normal blogging posts and what not! Hope everyone is enjoying their weekend!
X