I wore this simple but girly outfit when I went to Disneyland, loose and light, just right for a day trip to Disneyland. It was rather windy, and my skit being so light kept flying up when walking between buildings where wind corridors happened to be. Some of the photos you'll actually notice that I'm trying desperately to hold down my skirt.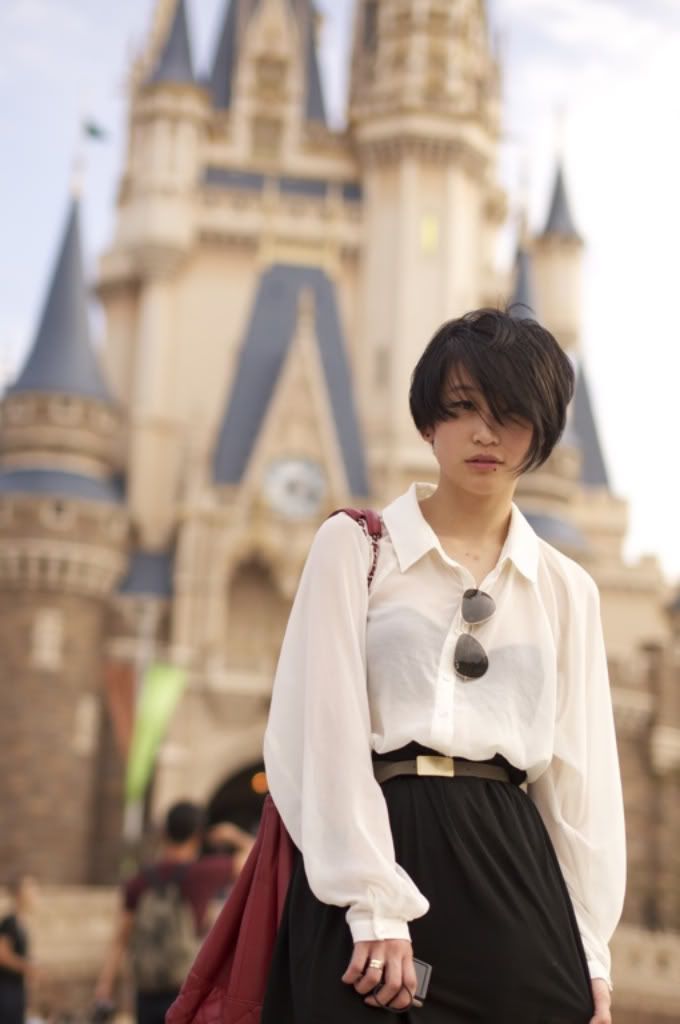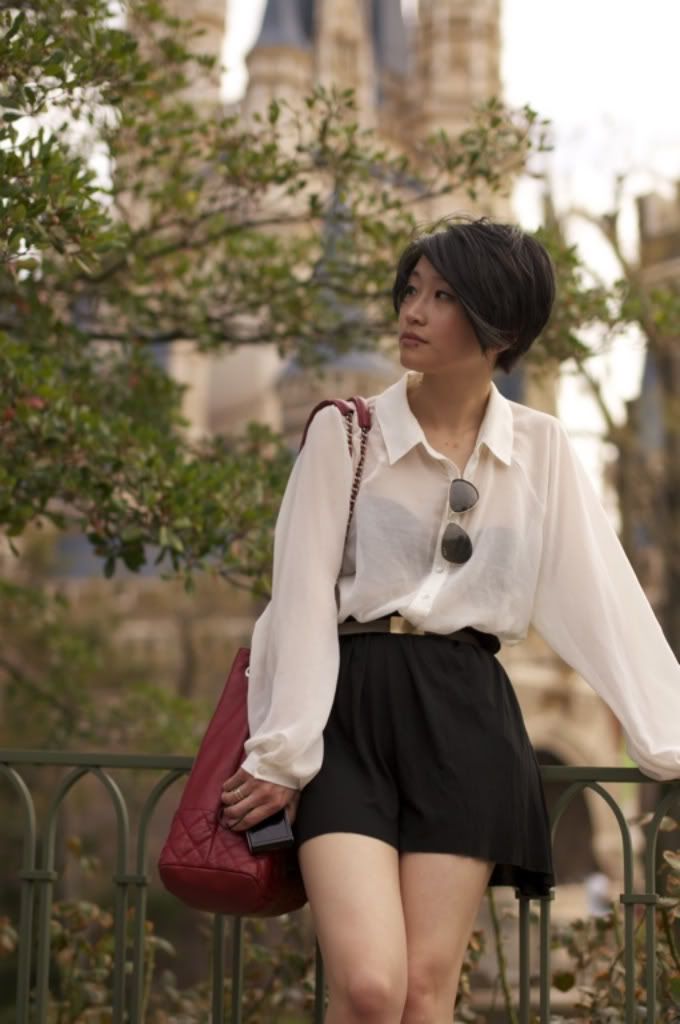 I bought this little beanie/scarf thing in the style of the Cheshire Cat from Alice in Wonderland. The bold colours of bight hot pink and purple and besides the fact that I ADORE Alice in Wonderland really made a perfect Disneyland souvenir. You could actually buy arm and leg warmers and a matching tail to complete the outfit too. Being in costume, I just had to try out all the cute girly facial expressions as shown. Cheesy, right? =)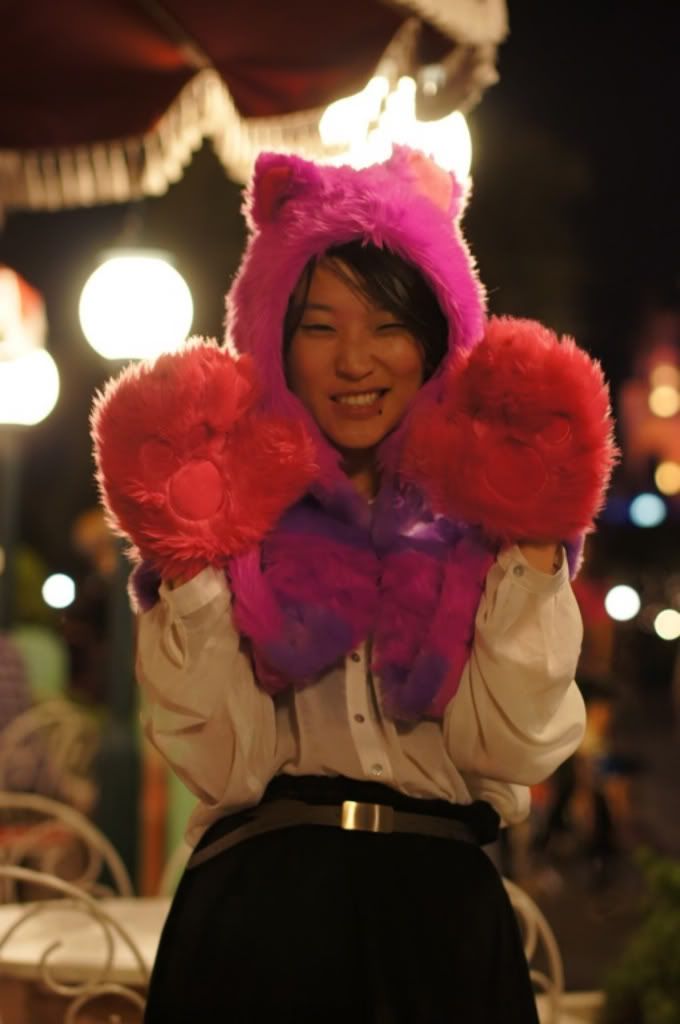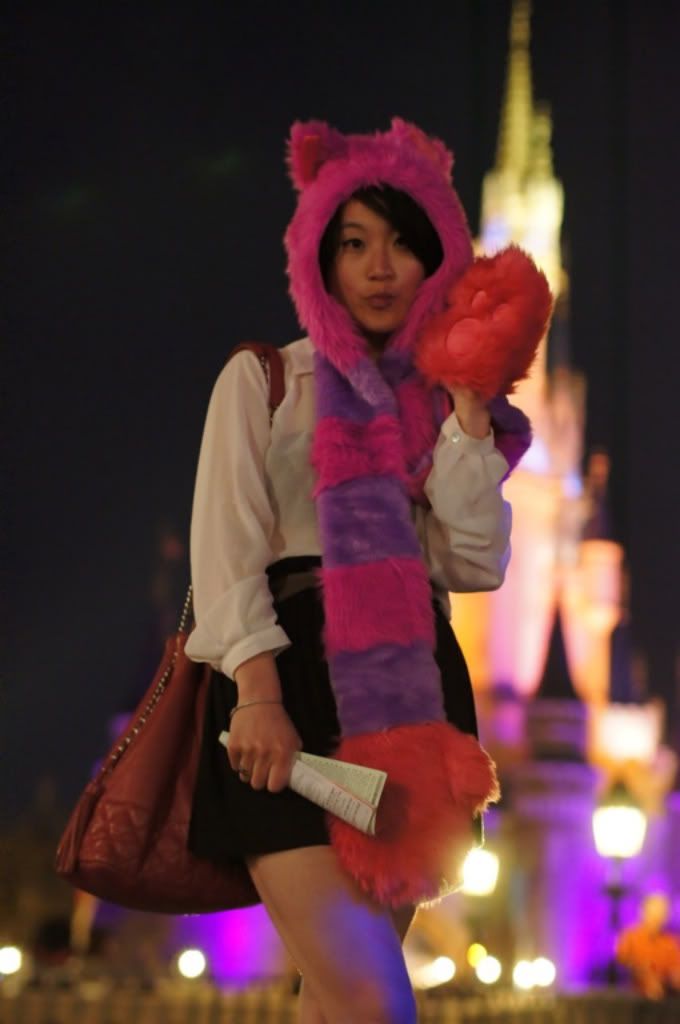 Hoping everyone will be having a great halloween weekend!
X