One of the happiest places on earth, I felt like a 5 year old again with all my childhood Disney scenes and characters come alive. Spending it with the boyfriend under stars, eating bad, overpriced, cafeteria food and watching the firework show was one thing that I won't forget for a long time. Along, of course with all the rides and awesomely designed sets of EVERYTHING DISNEY, made me one very happy girl!
Being in time for Halloween celebrations, we saw Disneyland come alive with orange and black decorations of pumpkins and ghosts and all sorts of various spooks. Visitors were invited to dress up in their favourite characters. It was good to see people embracing the festiveness of the season, some parents were completely decked out into from head to toe in costume!
My highlight attraction of the day was most definitely the Nightmare Before Christmas Haunted House. Being a big Tim Burton fan, I couldn't help but squirm with excitement when walking through the iron wrought gates and through double wooden doors into a dark and eerie waiting room. The attraction had such great set design and use of technology, my eyes couldn't keep up with the amount of detail in the ride that I had to go twice! Won't say too much to spoil it for those who are yet to go =)
The Alice in Wonderland Banquet Hall was also an experience! They had everything Alice in Wonderland themed, including heart shaped meat patties and desserts to a full decked out kitchen with love heart ovens and doors!
There was also a Halloween party parade. The colours of the floats and costume designs were amazing! It was rather weird though hearing all the Disney characters speaking Japanese. =)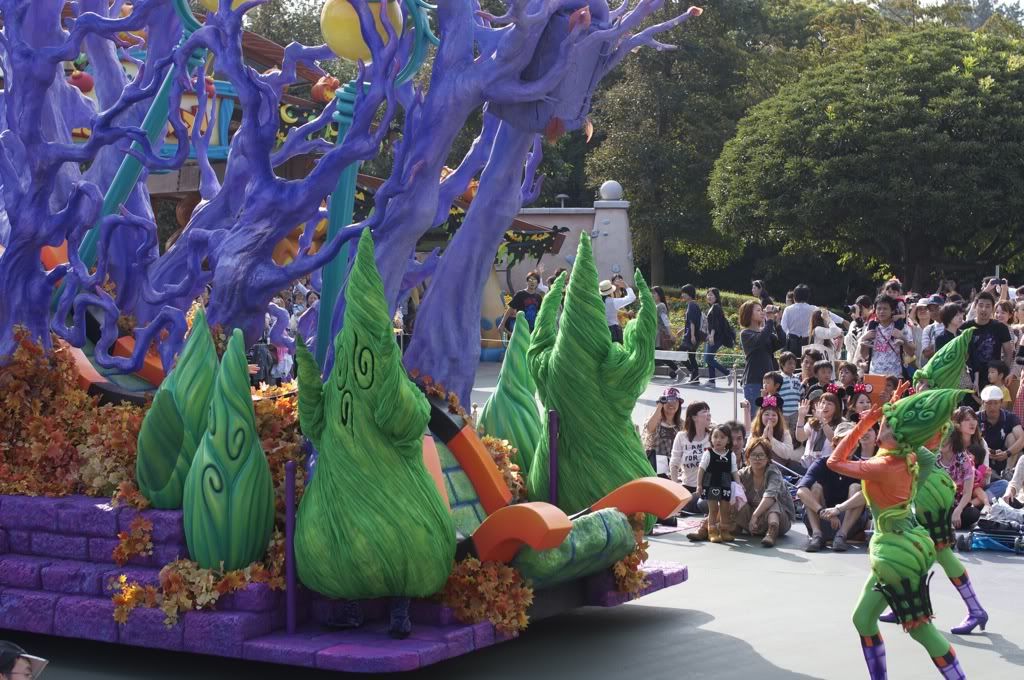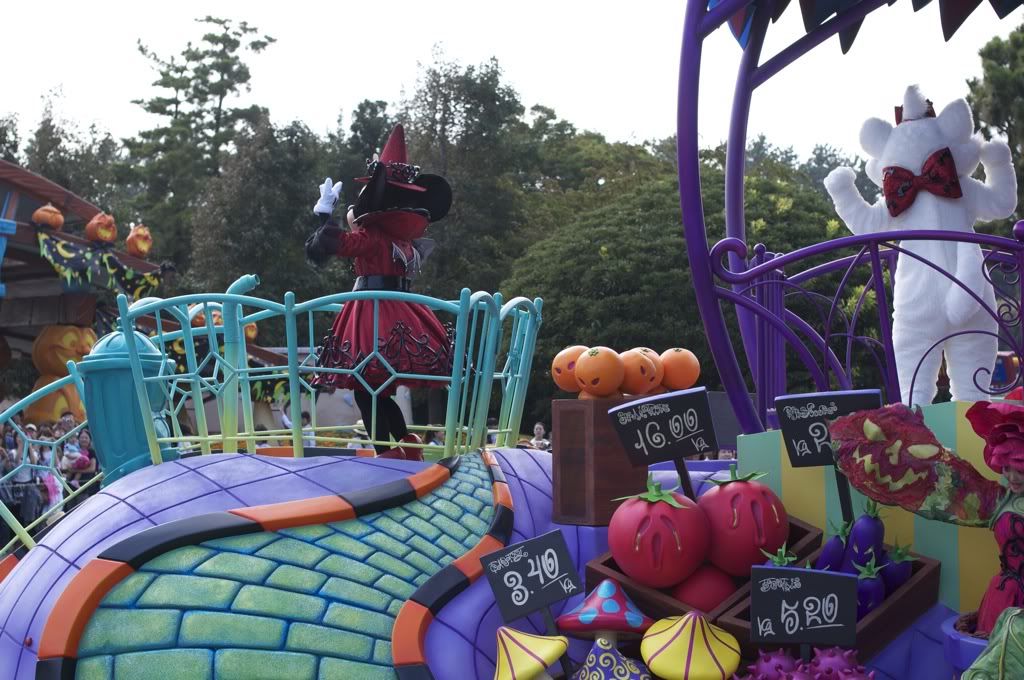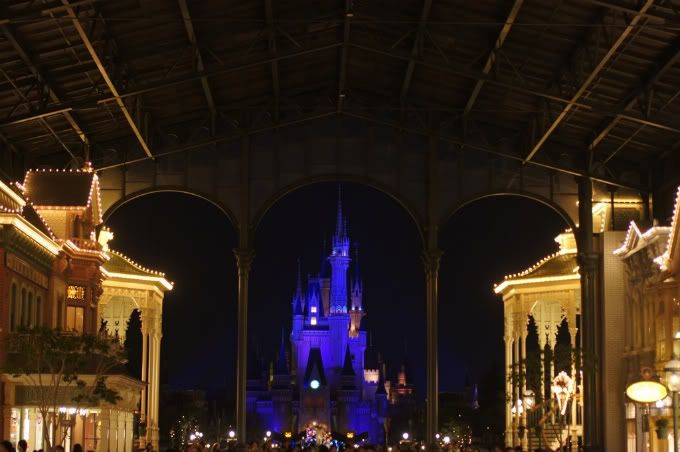 Unfortunately we did miss on a few rides as the waits for some rides were immense and we screwed up our fast ticketing thing. Oh well.....maybe next time.
I got into a little festivity as well and bought a beanie scarf thing in the colours and shapes of the Cheshire Cat from Alice in Wonderland. So stay tuned my Disneyland outfit post is coming soon!
X