Its been a while since I've done any outfit posts. These were taken in the Sagano area in Kyoto. I had quite a limited wardrobe while travelling in Japan and most of my outfits were on high rotation, thus resulting in minimal outfit posts!
The pants were perfect for the warm summer humidity as they don't cling onto skin, nor were they heaps stuffy. Nice and flow-y, with heaps of leg room, these pants were a welcome change to my often go to bottoms of skinny jeans, leggings and skinny pants.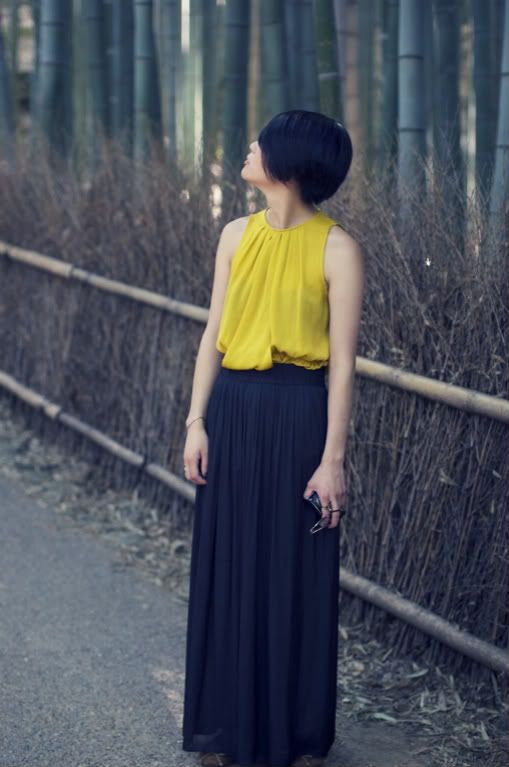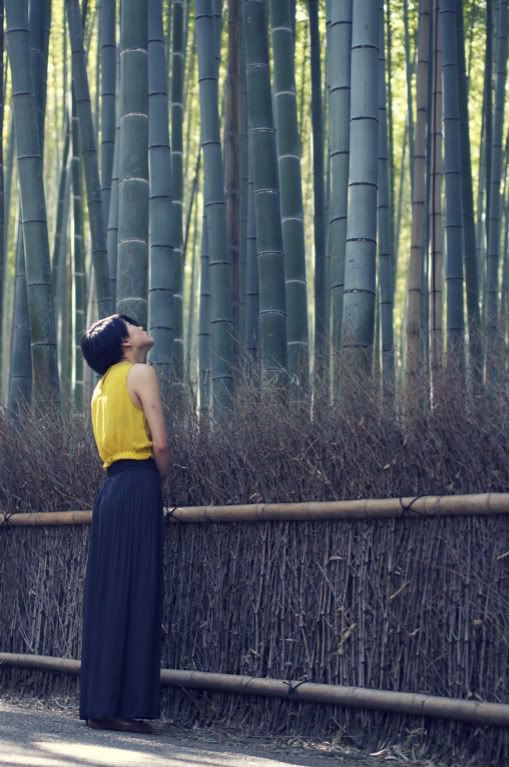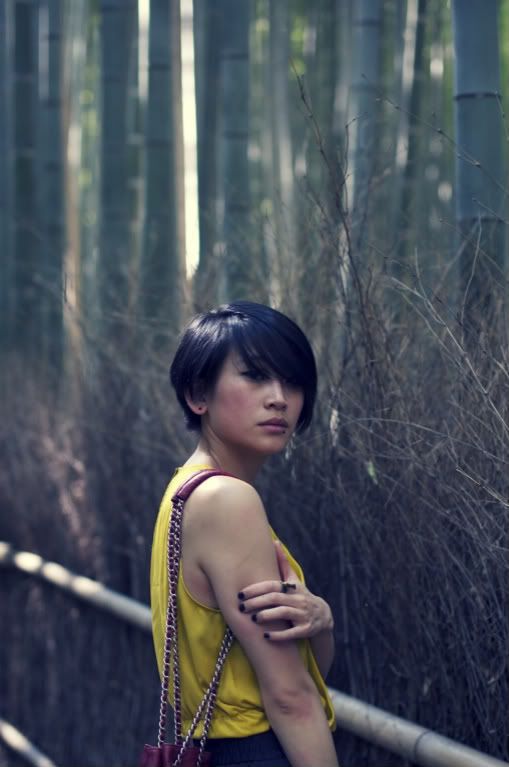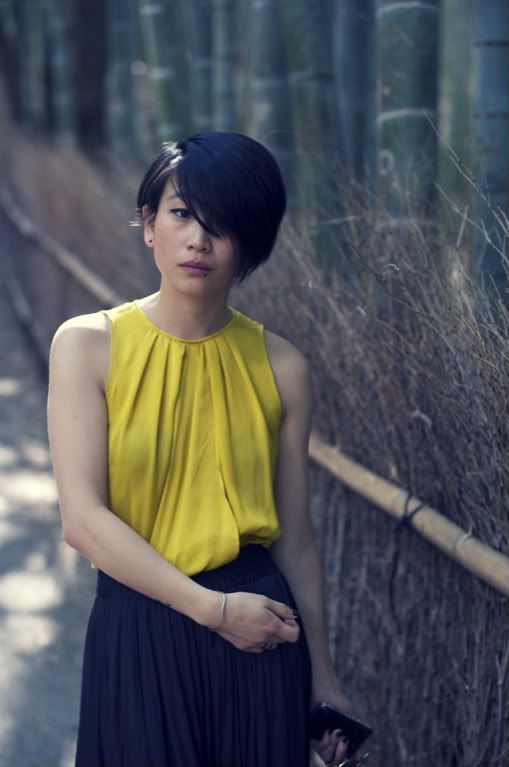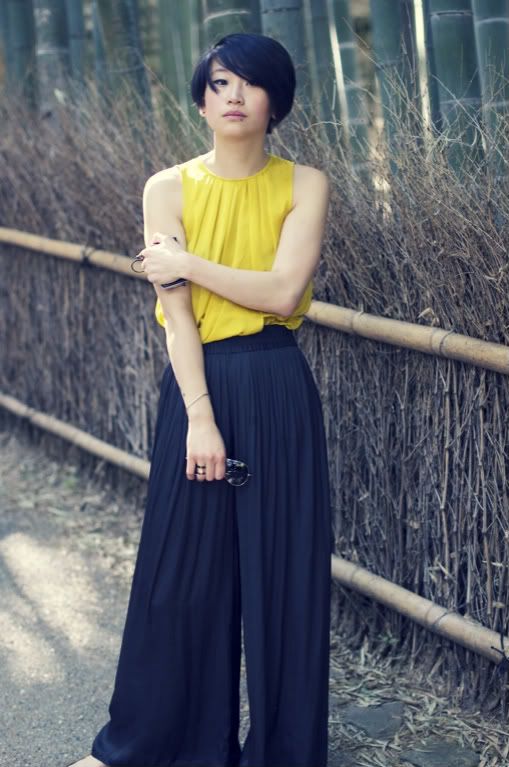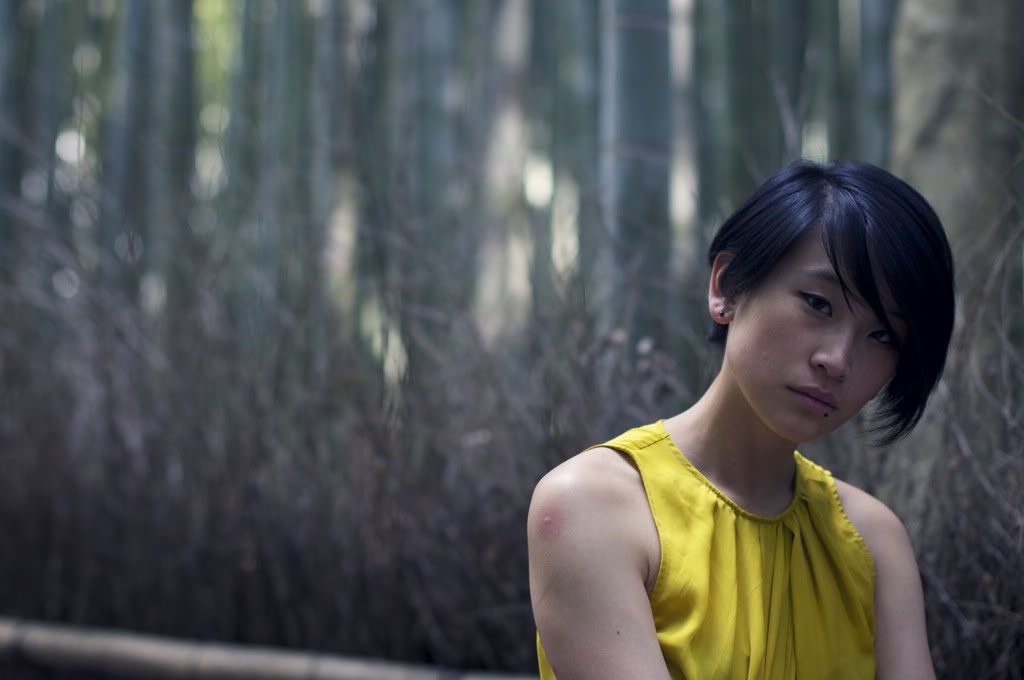 (Tank: Zara, Pants: Country Road, Flats and Rings: ASOS, Bag: Alannah Hill)
I can't really remember the last time I wore something as bright as this top either. While it was rather breezy wearing a sleeveless top in the summer humidity of Kyoto, it proved to be rather impractical as I was devoured alive by mosquitoes! Please ignore the miniature welts on my arms in some of the photos, they were created by the little blood sucking monsters.
I'm devoting my week to catching up on my blog posts from Japan so I can give you guys a more up to date version of my daily rantings! Be prepared for a serious influx of posts! =)
X