Here are just a few shots of the gorgeous bouquet of flowers that Rick sent to me today at work to cheer me up from a crappy few weeks I had.
Between work, my career prospects and missing Rick, I kinda have been a bit of a mess lately and it was the perfect dose of sweetness!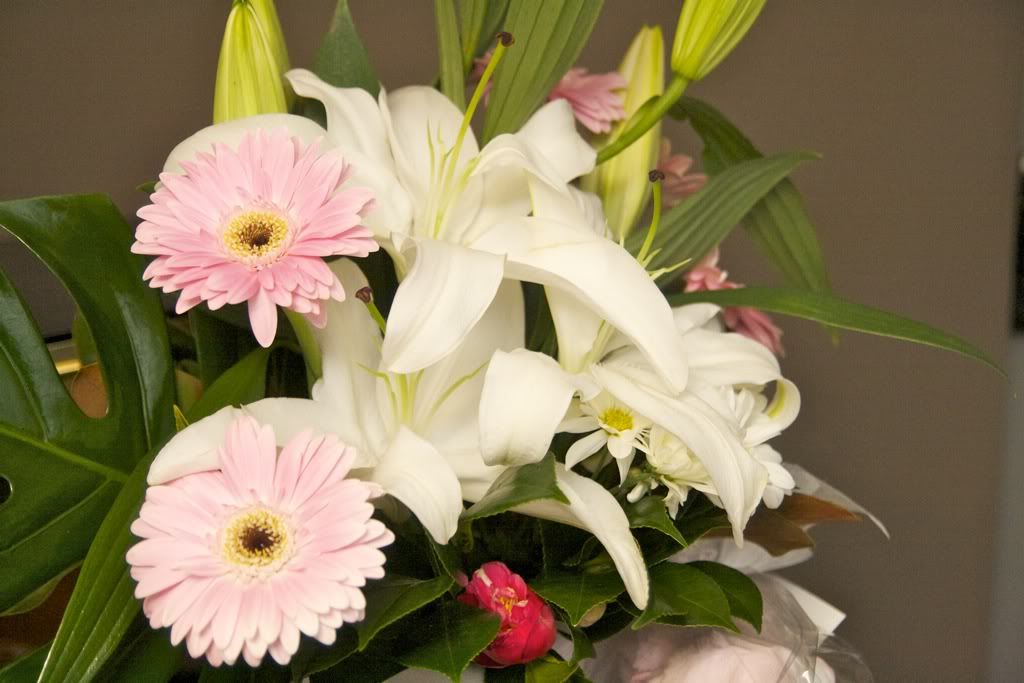 Thank you boyfriend, you are the best and you really know how to turn my days around!
X