On the second day of our trip to the hunter, we woke up to a lovely little breakfast setting on the front deck of the Cooperage. The hosts of the Cooperage had prepared us a mammoth of a country styled breakfast. As Rick and I never really ever have the time to have breakfast, our stomachs are pretty much not too accustomed to the amount of food that was prepared for us.
We had a lovely fruit salad, with toasted muesli, yogurt drizzled with honey, followed by the most fluffy ricotta pancakes I have ever had. We were given honeycomb butter to spread onto our ricotta pancakes and had mandarins soaked in port. The honeycomb butter in itself was a culinary experience for us. Coupled with great view, company and weather, it was a great way to start the day.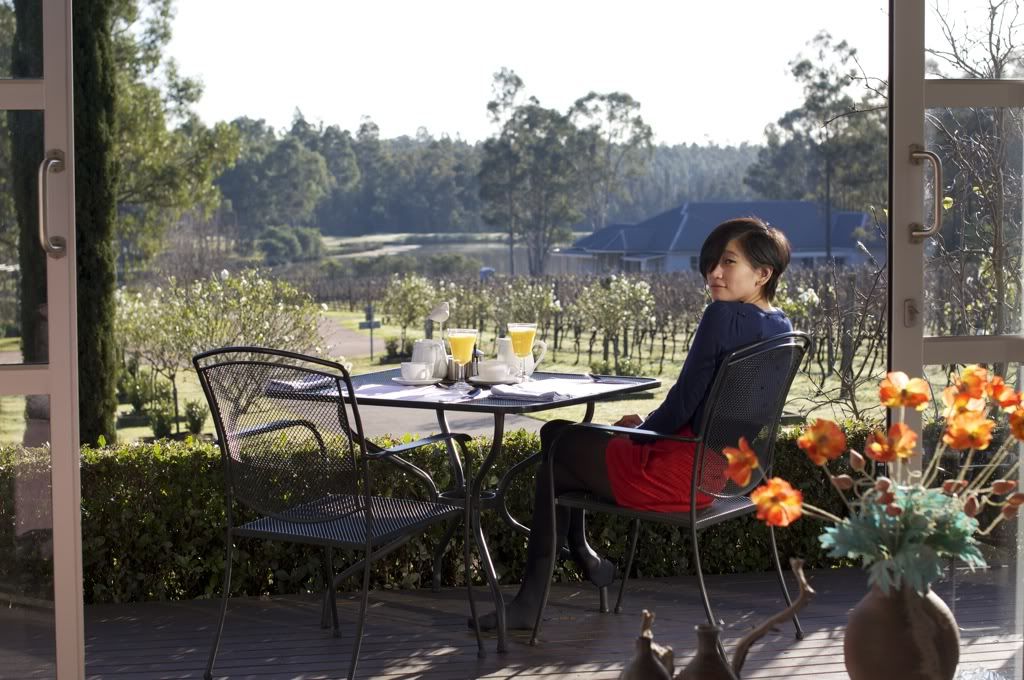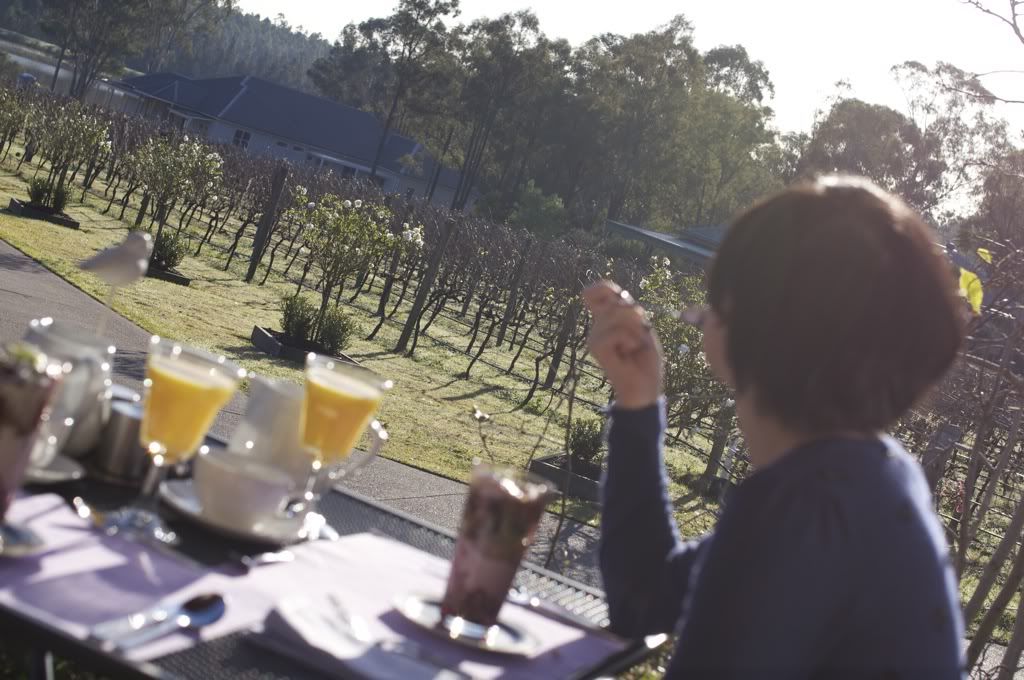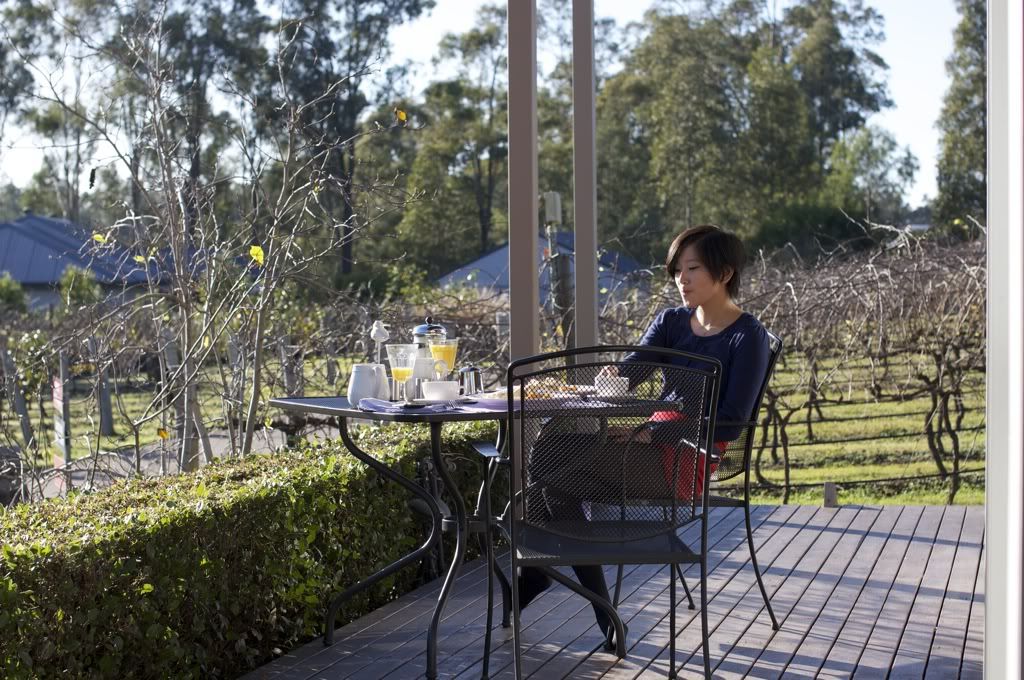 We spent the rest of the day doing more wine tastings. One place we visited was Iron Gate Winery. Its estate was Spanish inspired architecture, with terracotta roof tiles especially imported from Spain. Its interior is met by walking through huge wrought iron doors, stepping into a large room with Tuscany inspired windows and tiled floors, with a gorgeous view of the vineyard sitting behind the estate.
I think I dressed quiet appropriately for today. I've had these amazing red high waisted shorts since spring and have never had anything really to pair with it. Navy and red go so well together it was a shame if I didn't wear this adorable bow knit with it. Usually too cute and adorable for my taste, but considering the occasion, I think it was a comfortable and suitable choice.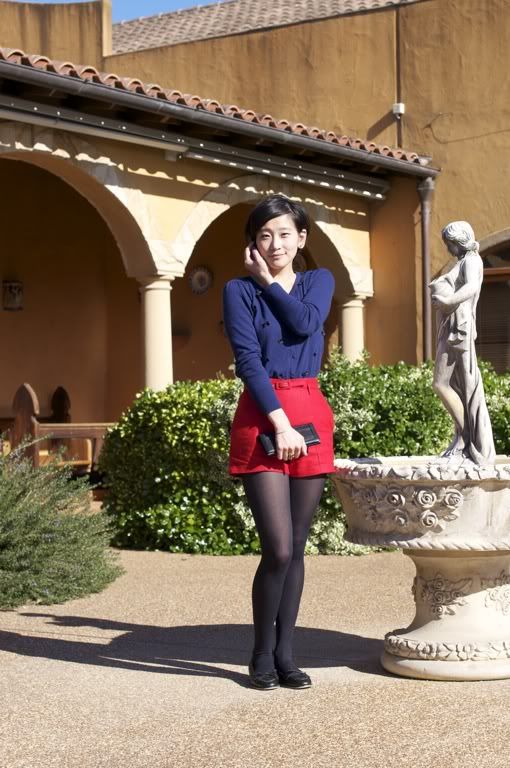 (Knit: Review, Shorts: Chinese Boutique in Sydney, Loafers: ASOS, Ring: Camilla and Marc, Wallet: Chloe)
We had some time to kill before heading to lunch and decided to play a game of aqua golf down near the Hunter Valley Gardens. It was so much fun, letting off a bit of steam by belting the ball as far as we could, but afterwards, our arms were all whacked out from the force we had exerted on the golf balls.
We had lunch at a gorgeous little restaurant over looking the valley called Tallavera Grove. It's such an beautiful restaurant as when you walk in you are greeted by this magnificent view over the valley. There were dining spaces sitting in a little courtyard which separated the cellar door from the restaurant. It was such an spectacular view and the food was AMAZING! It felt like we stepped into a little part of Tuscany.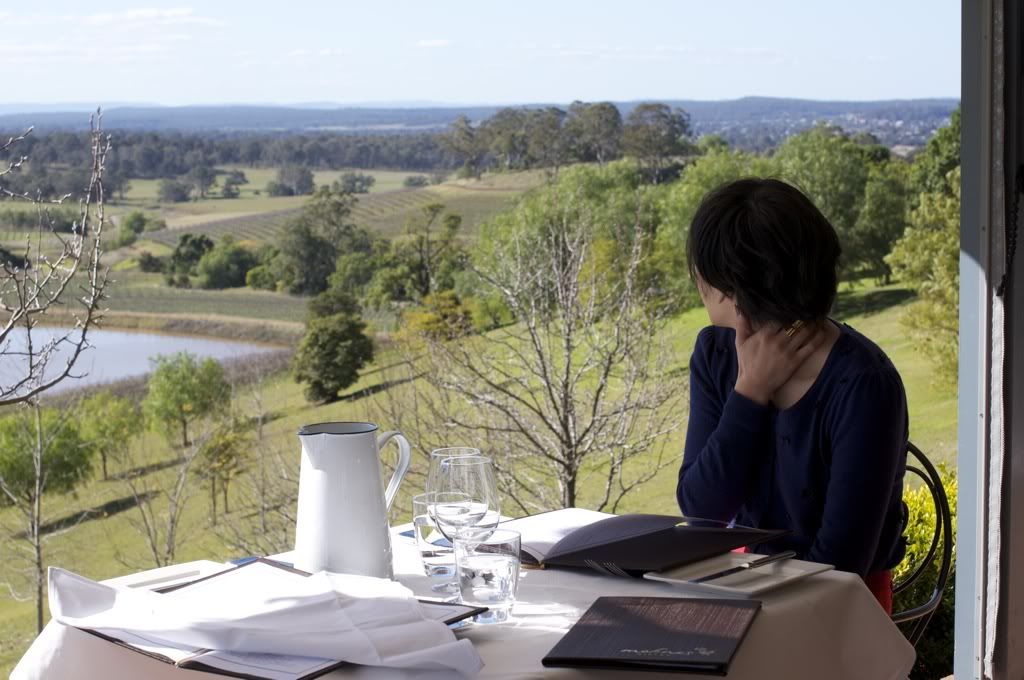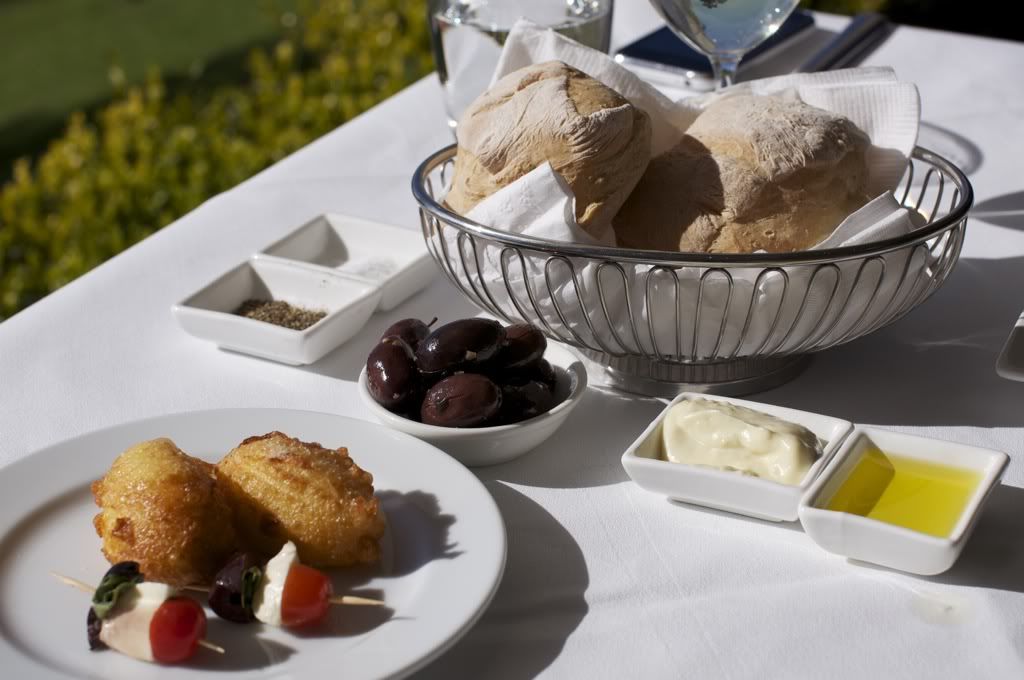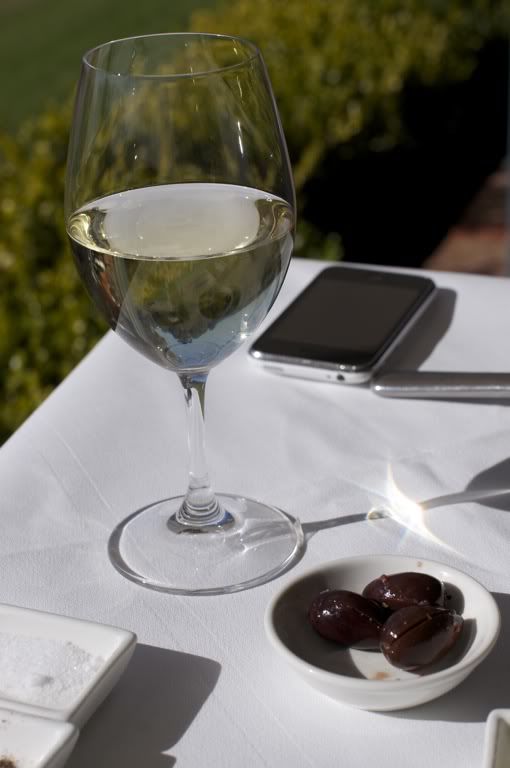 I've been quickly documenting all these doings from what I can remember as I'm so behind on my blogging, you guys need to all excuse me for my writing possibly not making sense. I hope you guys are all having a great weekend, and again appreciate all your lovely comments!
X