Hello lovelies...
I've been missing in action for a long while now. I never realised how much I have depended on my laptop until the last week or so when I had to send it in for repairs. As a result I've noticed my style and personal upkeep has definitely suffered a bit, I guess that's what I get when I don't get my daily fix of inspiration from the net.
This is a WELL overdue outfit post. A continuation on my last post to finally showcase my hair.
It's grown out a fair bit now and I'm finally happy with it. Looking back at these photos my hair actually looks okay. So guys, now that you've seen my hair is all entirety, would love to hear your feedback!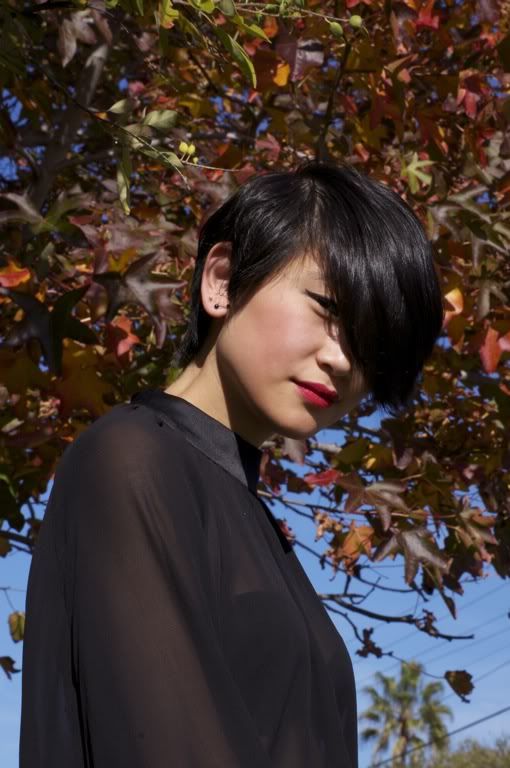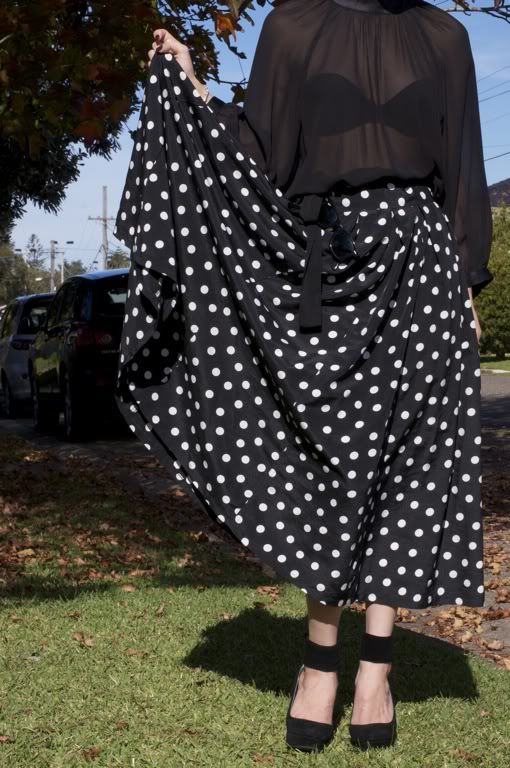 (Top: Gorman, Skirt: Vintage, Wedges: Matiko, Wayfarers: Ray Bans)
Thanks for sticking it out with me guys for the last few weeks when I haven't been blogging, still love receiving all your lovely comments!
X