I haven't been very creative at all lately. The best, most creative title I could come up with for this post was "olive". So totally conceptual aye? I guess this will currently have to suffice, until I get a bit more of a creative kick.
This is what I wore on Sunday for Rick's birthday. I bought this beautiful olive green chiffon top from the amazing Shareen from
Vintage Mavens
. The colour is so crisp and it is just the PERFECT shade of olive for the upcoming autumn season in Sydney. It has vintage gold buttons on the top neckline and sleeves. I really couldn't believe the quality of the top and the immaculate condition it was in too. Big thank you to Shareen for finding such an amazing item which is now my newest and most favourite addition to my winter wardrobe.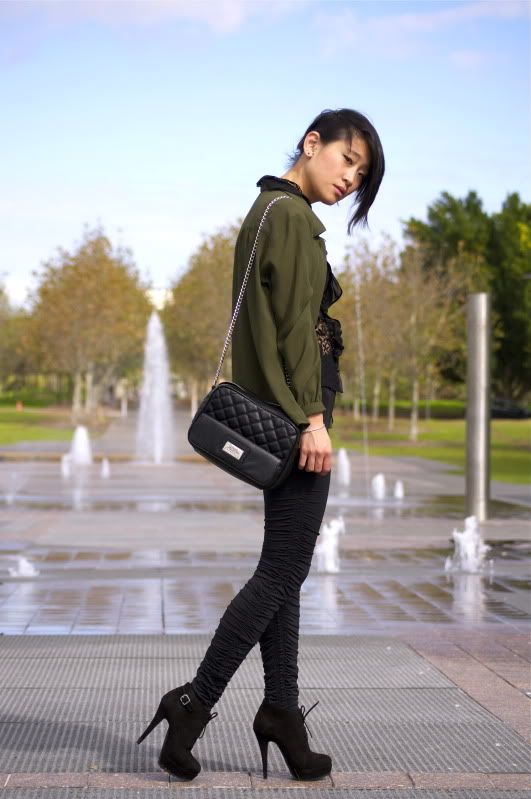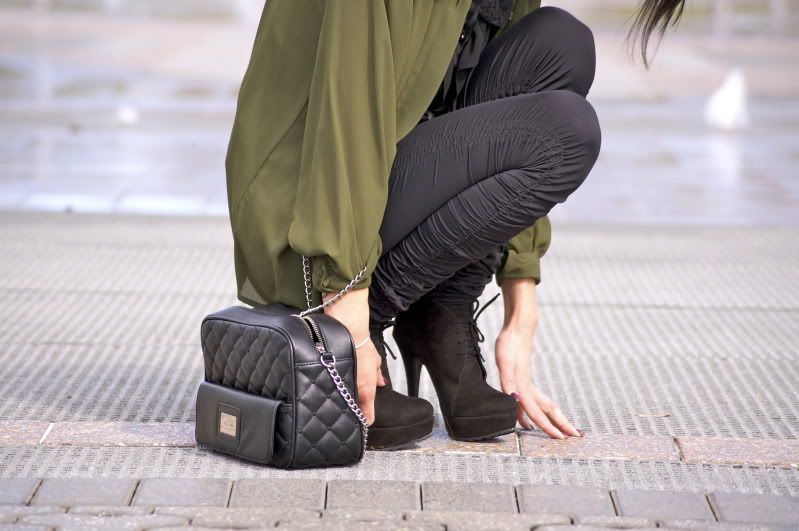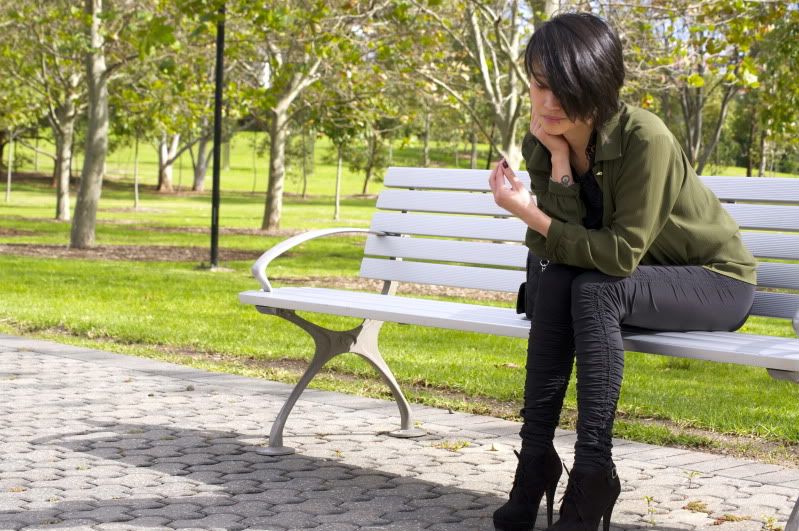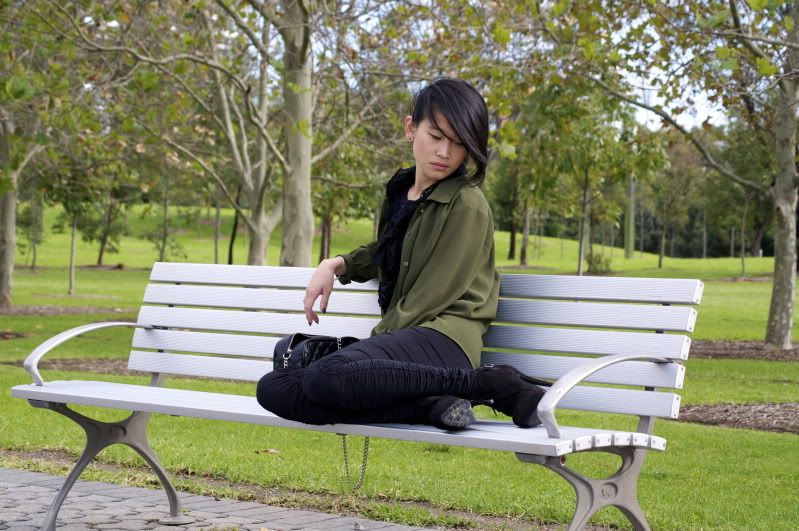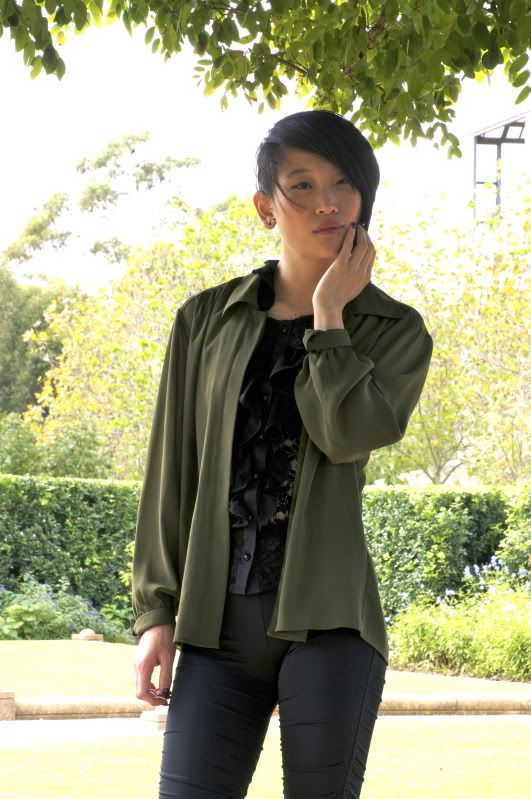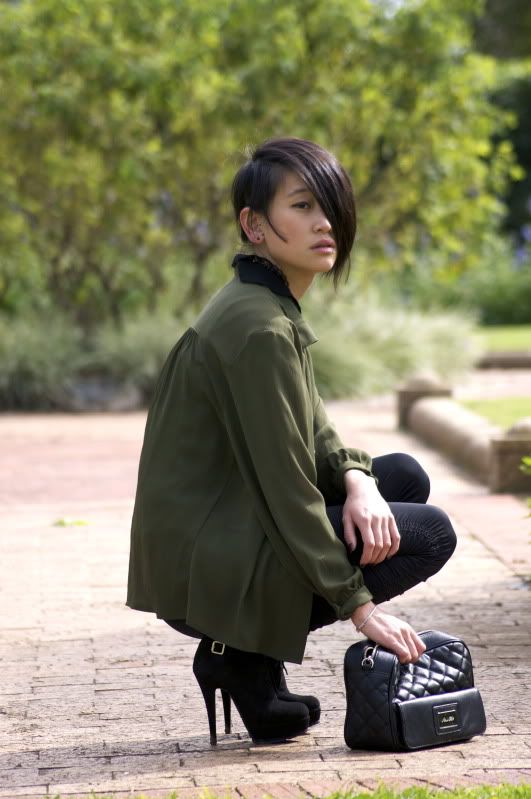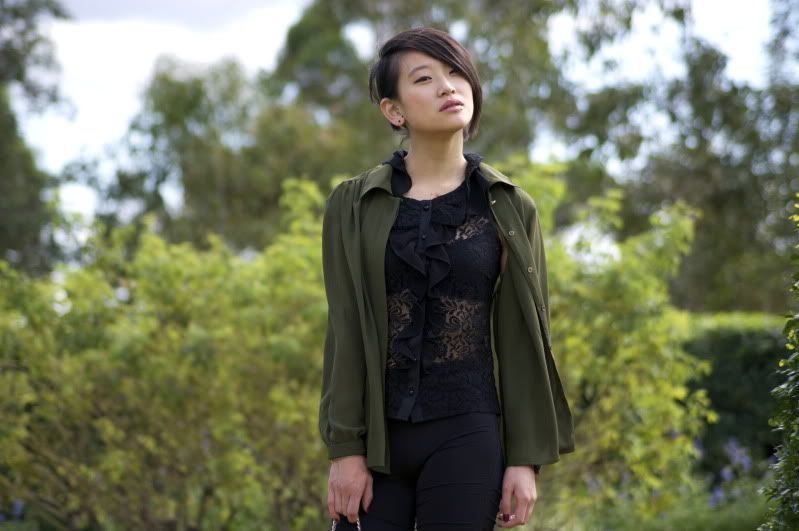 (Lace Top: Review, Chiffon Shirt: Vintage Mavens, Leggings: Industrie, Boots: Tony Bianco, Bag: Alannah Hill)
Work has been really stressing me out lately!
Thank god for public holidays this coming week! Cannot wait, also I'm heading to Queensland next weekend for a little getaway with Rick, which I think is well deserved!
Hope everyone has a great easter filled with chocolates, yummy food and good company!
X