The weather today, as predicted didn't hold off very well. The sky was overcast when we woke up, which ruined our entire's day worth of plans to go riding and exploring.
Rick, James and I ended up going to Top Ryde for a entirely massive breakfast feed. The first place we went to was unfortunately pretty disappointing. The service was really bad and the food took too long to come. We then went to Patterson's for a sweet treat where we had awesome brioche's, chocolate custard tarts and fruit tarts.
I don't seem to get a chance to take many outfit photos during the week as I'm always busy, or if I do end up wearing something nice, I don't have my SLR with me. As I was dressed for the occasion today, we decided to stop by a spot to take photos of my outfit even though the weather was dreary, pouring down with rain.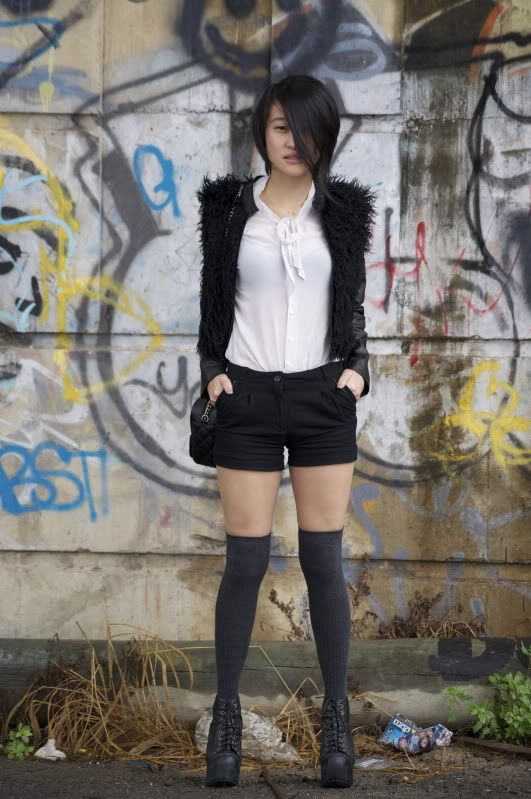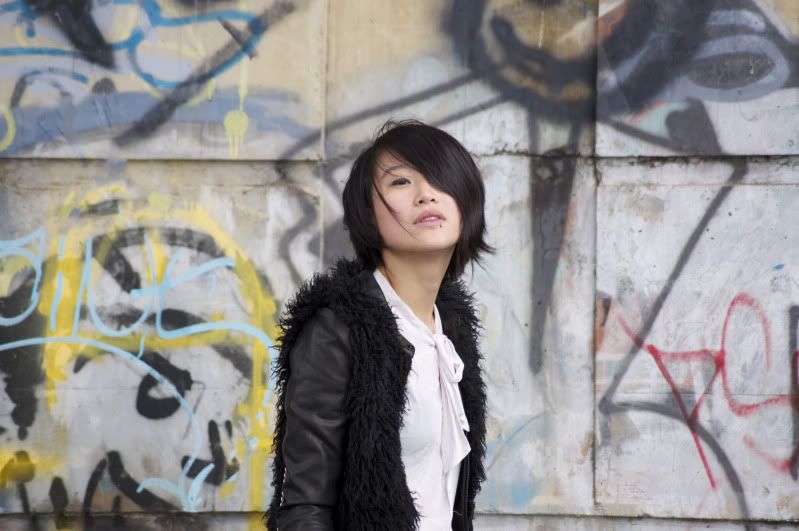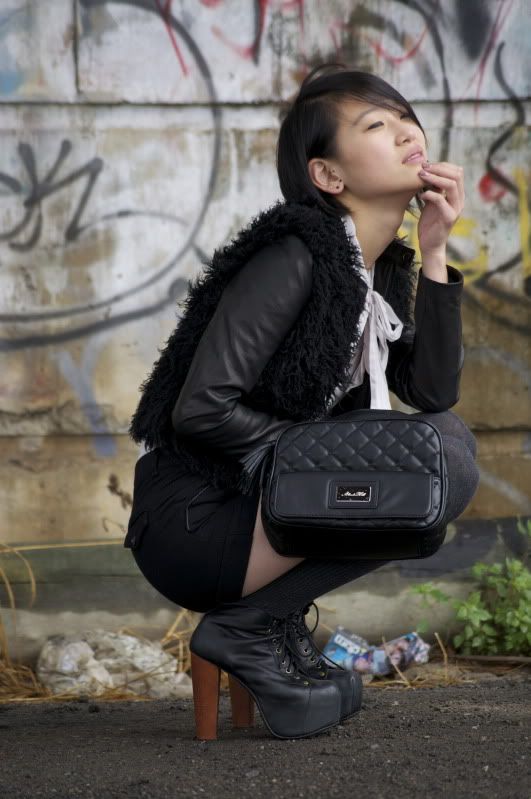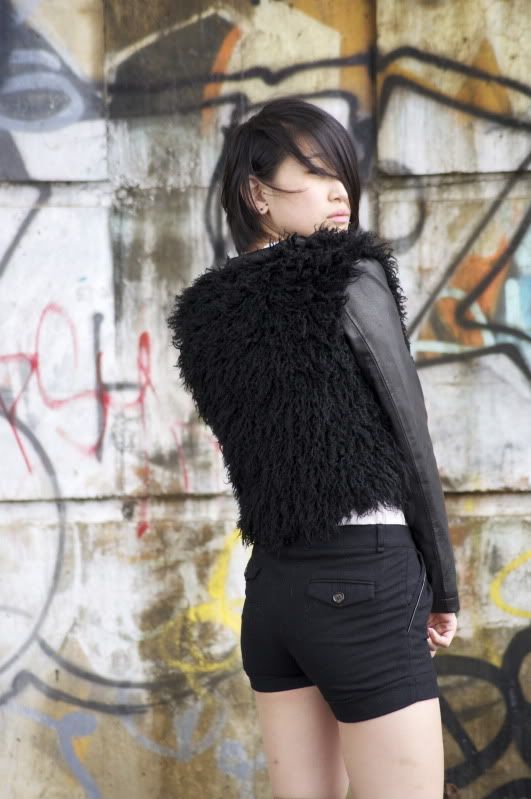 This spot is located under a bridge, its walls covered in graffiti. It has fenced off areas and concrete pylons. Such an old junkyard type look that totally complimented my grungy outfit.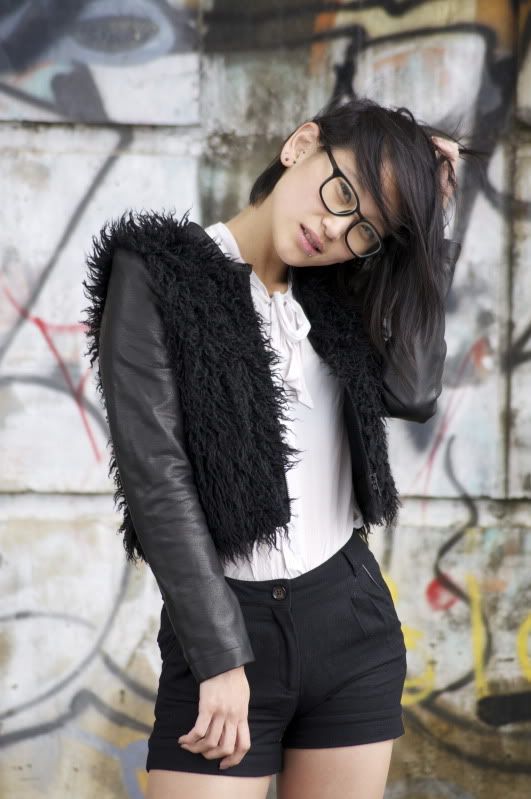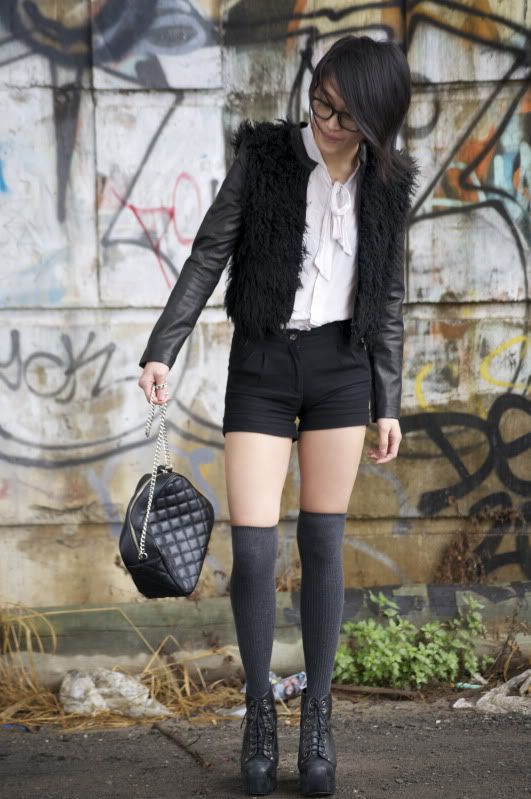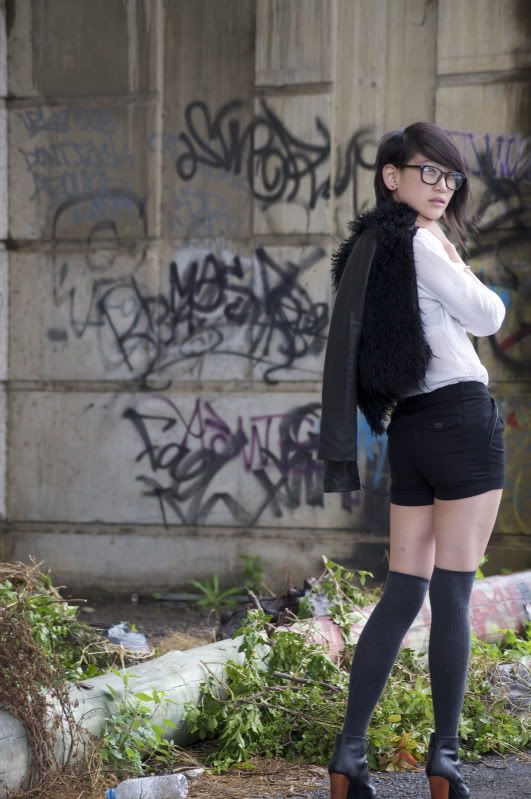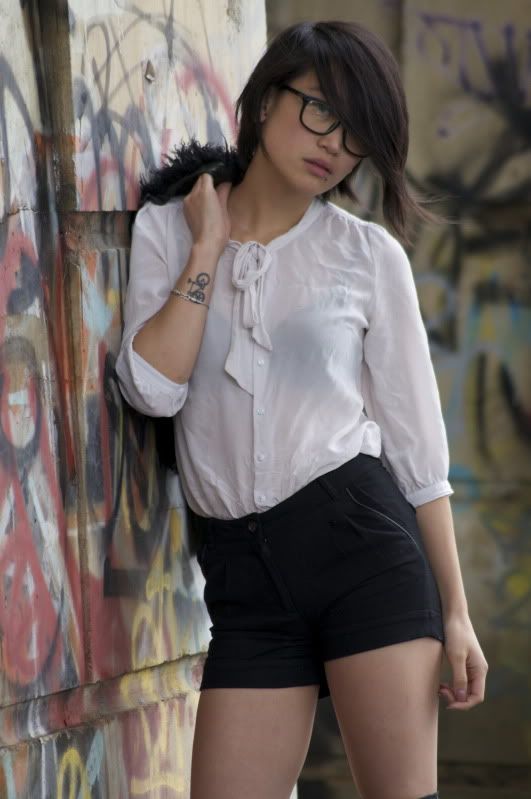 (Blouse: Princess Highway, Tweed Shorts: Industrie, Faux Shag Leather Jacket: St Lenny, Socks: Dangerfield, Shoes: Lita's by Jeffery Campbell)
James decided to "cutify" me halfway with his geek glasses, although I think it turned out quiet well. Sorry about the last photo, I couldn't work out my frame sizes and it kept cropping and I got tired of editing it. Any ideas on how to get bigger frame sizes for the body of posts would be greatly appreciated!
I have a pretty busy week this week, catching up with friends, product launch nights and I have a hair appointment =) I'm so sick of my hair colour and am in desperate need of a change.
Hope you guys all had a good weekend and see you during the week!
X