Sunday is the only day of the week that I get off these days. Between trying help Rick pack up his stuff and move into my place for his last month, to work, to running errands....you get the drill, pretty much, life's been busy.
Sunday is also mine and Rick's day together. Normally we do our Sunday afternoon rides together on our fixies. Sydney Olympic Park and the surrounding parkland have some amazing bike paths that take you everywhere. There are also so many that cross each other's paths and we are still constantly discovering new paths and new rides.
Since getting his new camera, Rick has been taking so many photos for me where as there have been none of him and his beloved bike that he has spent so much time and effort building. We went to Bicentennial Park on a path lined with trees that frames the photos magnificently.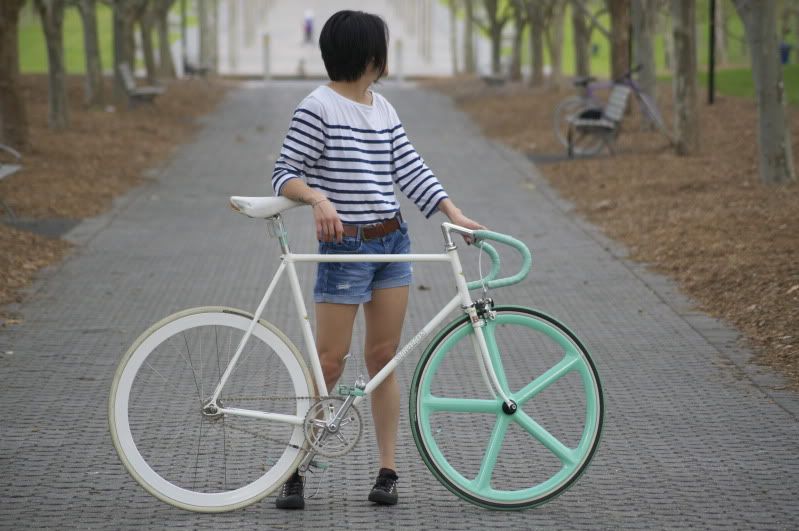 (Top: Industrie, Shorts: Mambo, Belt: Vintage, Shoes: Converse)
The bike pictured above is Rick's fixie. My tattoo is also the direct photo replica of his bike. I find it pretty difficult to find outfits suitable for riding. I always have to wear closed shoes as the straps and the metal bits around the pedal could possibly rip your feet off if you aren't careful, yet I can't wear flats that have thin soles as the teeth in the pedals dig into my feet when riding for long periods of time.
(Top: Markets in Bali, Shorts: Industrie, Shoes: Vans)
These shots are of him doing track tricks. It was kinda difficult using a different camera and hard to catch the right shots of the perfect trick. We actually started to bicker a bit in the park because I wasn't able to capture the right shots. We must've taken hundreds of them to come to the final shots.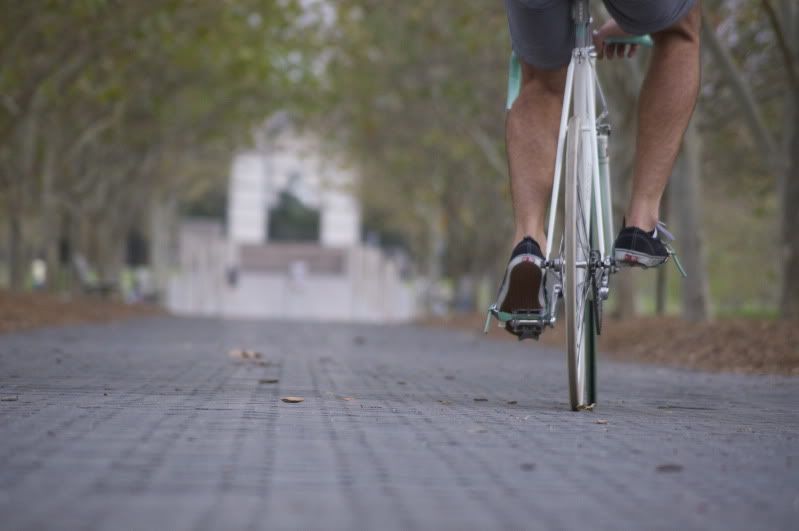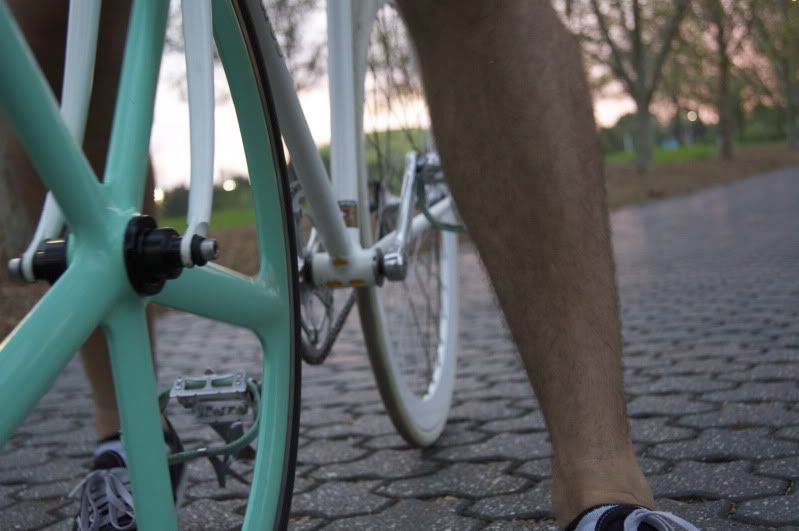 I love the details of his bike, they are amazing, the colours are vibrant, the look is fresh. He also built me my fixie, I'll probably post some photos of that next time. These rides were amazing during summer! It's to think that summer is now over and these rides will become shorter as there won't be much light around during the later hours of the afternoon.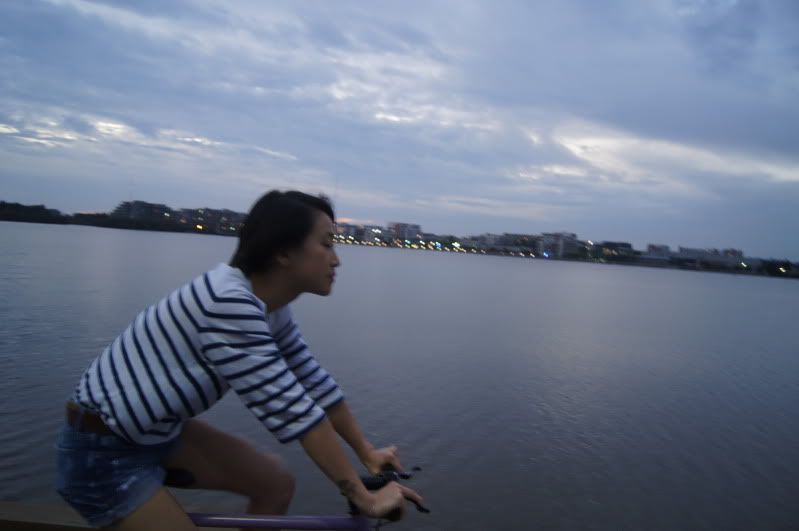 We spent the last few hours of summer rocking to the tunes of Anberlin. An amazing, AMAZING, AMAZING band hailing from Florida, USA. I've been following these guys since they first came to Australia, maybe 6 to 7 years ago. Check their official website by clicking
here
. Summer was amazing, the company I had (Rick, friends and family) was amazing. Farewell Summer, I'll miss you!
I hope you guys have a great week and I'll see you throughout the week!
X