So as promised here are a few photos from the weekend away I had with Rick as a little valentine's day treat and getaway from Sydney. I have so many photos to share with you all, so I've decided to break the posts into a few different posts.
The day started with an early morning flight into Melbourne, with transfers straight to our hotel. We had booked at the Crown Metropol, the newest hotel to the crown group. Being a five star hotel, it sure did live up to all its grand expectations. The pool area was amazing and I think it deserves a blog post dedicated to itself.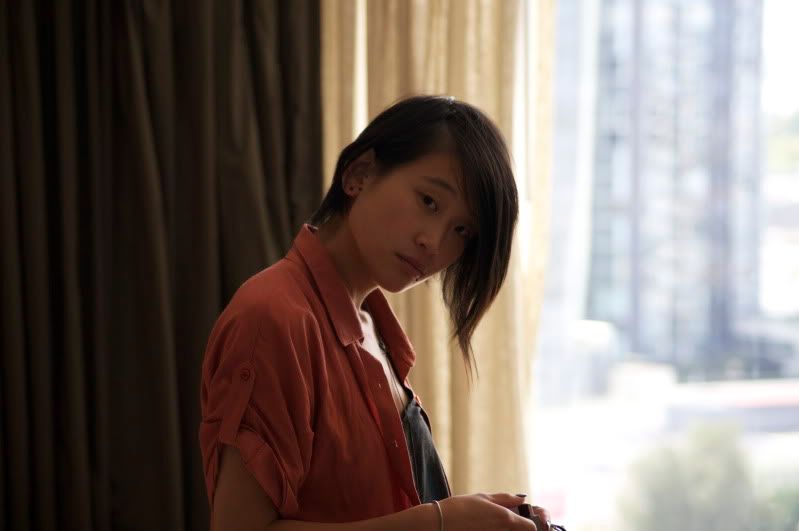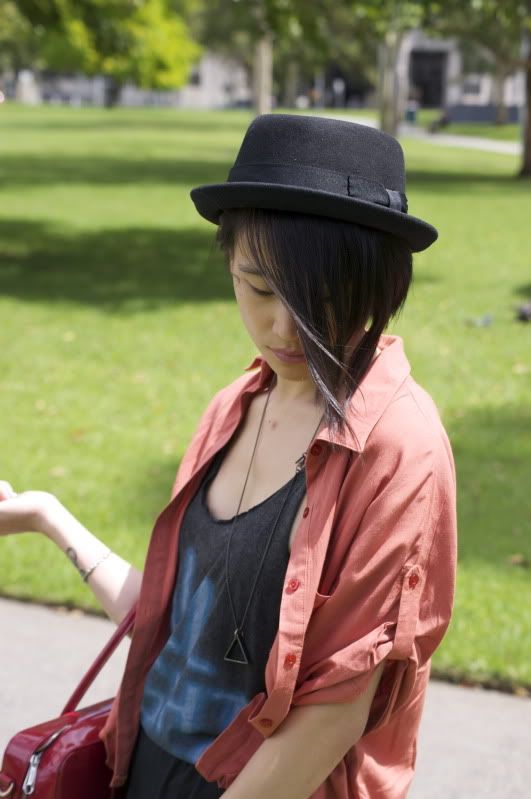 (Hat: Dangerfield, Corset: Valleygirl, Singlet: St Lenny's, Shirt: Don't Ask Amanda, Skirt: Rip Curl, Bag: Oroton, Wedges: Matiko, Necklace: Recreational Boutique, Duffle: Vintage from Japan)
We were pretty tired from the flight, and by the time we checked in, settled down and explored the hotel, we didn't want to wander too far as we had dinner plans in Southbank. So to kill time, we decided to be tourists and went to visit the Melbourne Aquarium.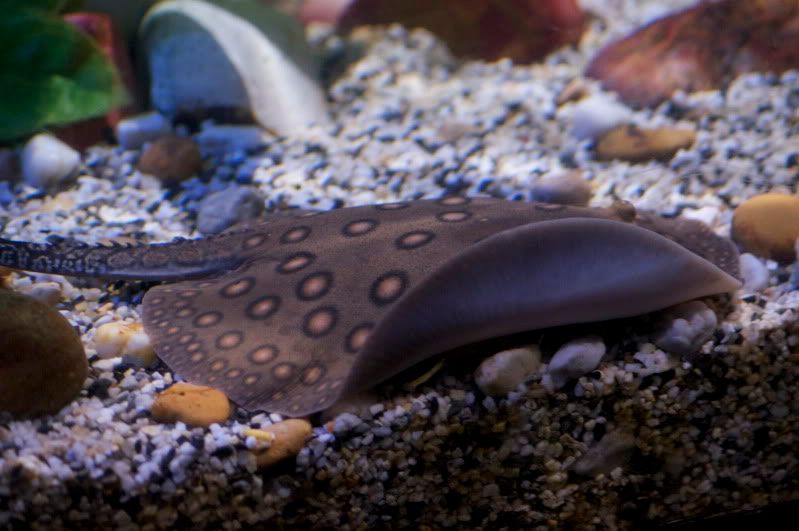 It is a lot smaller than Sydney's one, but had fun exploring either way. We got a few shots of the colourful animals and the cute sea creatures.
We had dinner reservations at the Conservatory for a buffet, seafood and dessert dinner. The food was really great. Really fresh and really yummy! We just caught the sunset after dinner too and was able to take a few outfit shoots for my blog as well.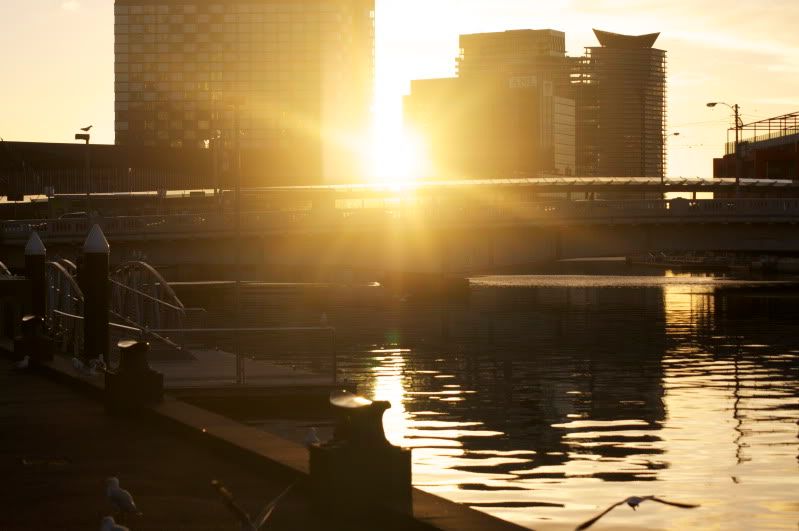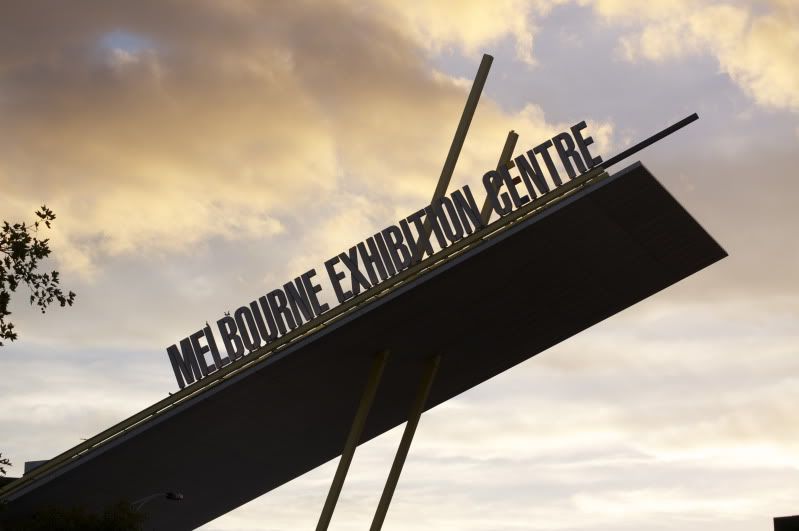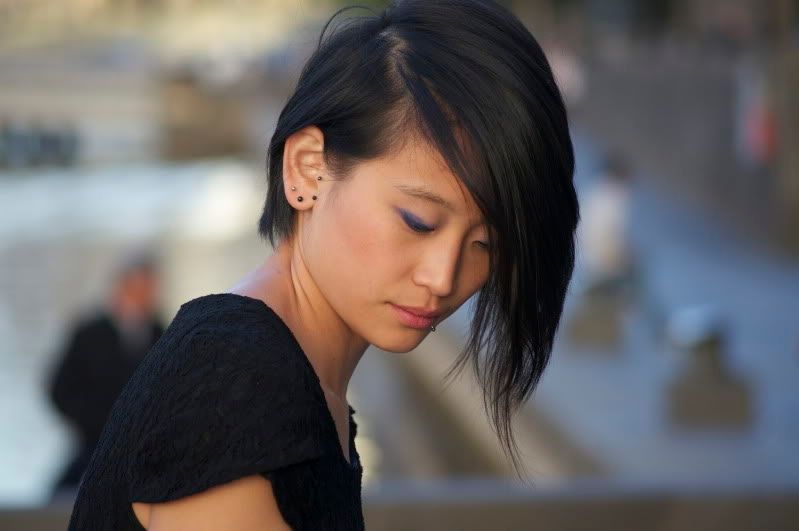 (Lace Romper: Forever New, Wedges: Matiko, Lace Clutch: Dangerfield)
After dinner, we spent the rest of the evening hanging out at the infinity pool on level 27 of the Crown Metropol, watching the sunset over the city of Melbourne.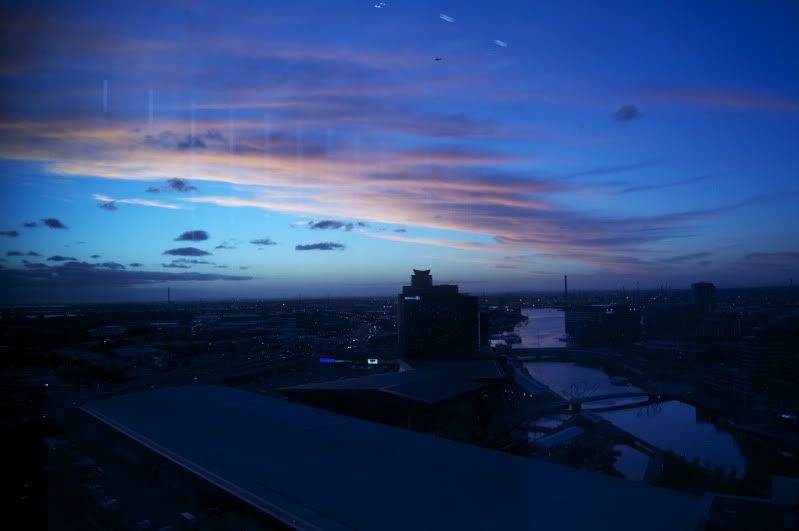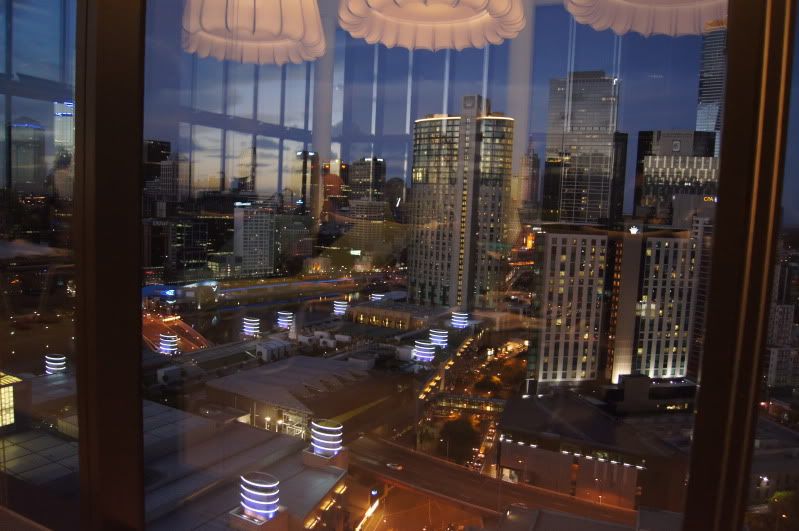 So that ends our day one in Melbourne, loaded with plenty of photos too. (Apologies for all the self shots if its a bit too much), hopefully over the next few days I'll be able to do a post with the pool area, with Rick and I and more into our valentine's day weekend escape.
Until then, enjoy your weekend lovelies!
X