Its funny how the weather can turn so suddenly here in Sydney. For the last week Sydney has been hit with a massive heat wave, sending temperatures to 35 degrees during midnight. Yesterday, we took the boat, Envy, out for one last spin, before Rick's selling it. The morning sun was so hot, that just by standing under it for 10 minutes would burn your skin. We drove the boat out to Manly and jumped in the water for a swim and a snorkel and within an hour it had started to rain. We could see the storm brewing as we heading back to Rose Bay and suddenly the temp dropped to a rather cold Sunday afternoon. I'm going to miss these boat trips with Rick. It really is a good feeling, jetting across the water, wind in your hair, sun on your back and driving to a secluded beach to swim and snorkel alone.
This afternoon was equally, if not colder than last night. I left the house wearing a singlet and ended up buying a woolen jumper as it was too chilly. Rick had to work, so I spent the day under the doona and finding some great Internet reads that are way inspirational.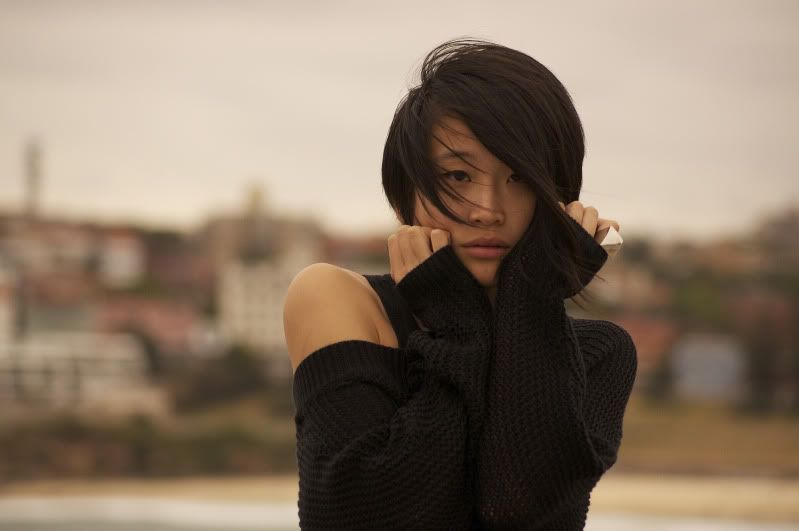 Due to the windy weather and my new woolen (did I spell that right because it looks really wrong, and the spell check didn't pick up and error?) purchase, Rick and I decided to head down to North Bondi to capture some waves and do an outfit shoot. By the end of it, the wind had my nose running. We were only able to capture one awesome wave breaking against the rocks and saw a tiny crab feeding in the rock pools, but I think we got some really awesome outfit shots.

Recently fashiontoast did a post which was the total inspiration behind the outfit I wore today. I had been looking for the perfect jumper that was loose enough to just hang on my body with the right length and cut in the arms. That's why, even with this the heavy price tag, I couldn't help myself. I just HAD to have it.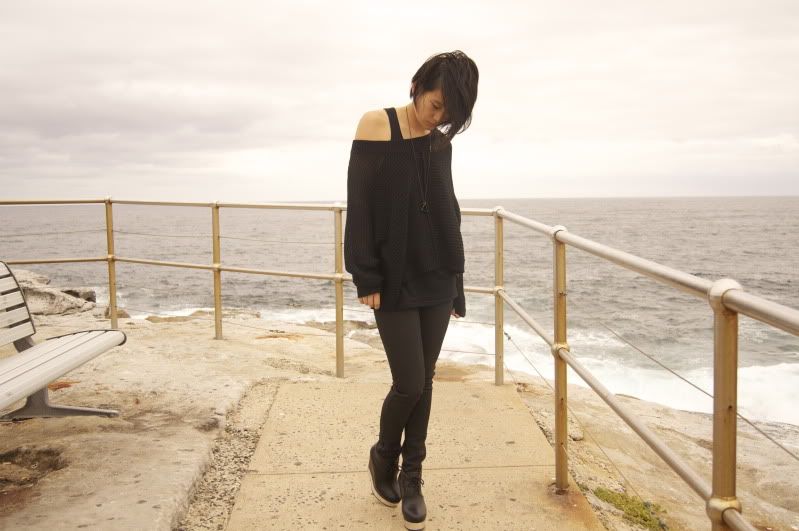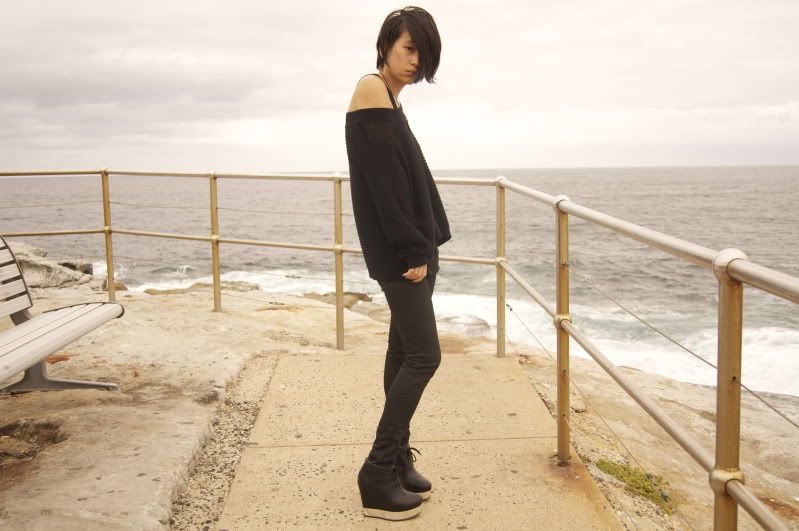 (Wool Top: Lee, Singlet: Cotton On, Black Raw Denim: St Lenny, Wedges: Acne, Necklace: Recreational Boutique, Ring: Lovisa)
I apologise for my camera whoring, but it was just soooo hard to cut down photos as all of them turned out so great!
I even took my camera out for a spin today, unforunately, my camera is not as user friendly as Rick's camera and became more of a prop than the actual equipment.
I hope you guys all had a really enjoyable weekend!
And thanks to everyone who commented on my last two posts!
You guys made my day!
X