another hot day today in Sydney, the air was still and humid.
Every time I log online these days, I am constantly discovering new bloggers and amazing blogs that I have no idea ever existed before. I've always been aware of the blog sphere, but never realised it was so vast and connected?
Keep sending in the comments lovelies, because that's how I get linked to everyone and get to find these great reads online.
I'm glad I have someone like Rick in my life. He is always the one that pushes me to do more creative things and pursue my dreams. Today for example, he pretty much forced me into taking photos for my blog. Even though I was frustrated, hungry and flustered from the heat, he kept persisting and in the end the photos turned out great. Without him, I don't think I would have accomplished the small blog I have right now and all the lovely photos that come with it. I'm glad he's supported and believed in me so much, because with the way the photos have turned out, I definitely would have regretted not taking these photos most of the time.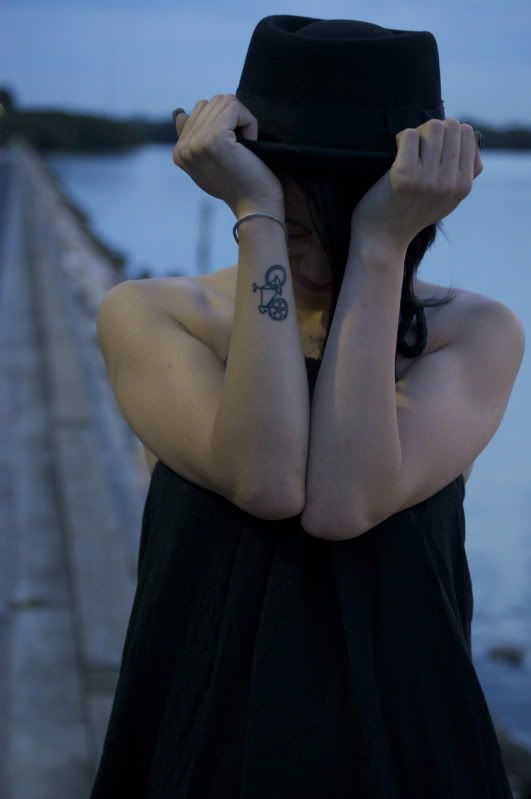 I found this cool wool Fedora today at one of the stores I shop at religiously: clearit!. It fits my head perfectly and black accessories are always a favourite to pair up with anyone of my outfits. Best of all, it was only 10 bucks and it's 100% wool!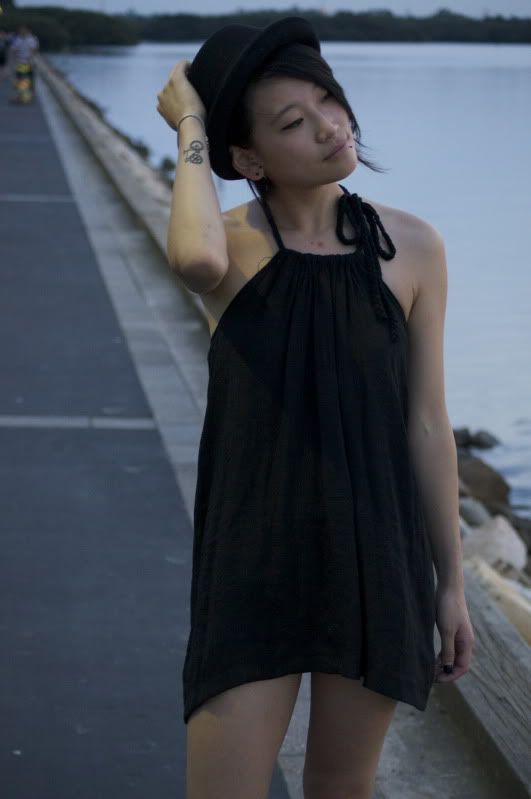 (Dress: Boutique in Paddington, Hat: Dangerfield, Shoes: Topshop)
Rick's best mate, Damien is staying with us just for the weekend. we're also taking Rick's boat, Envy out on Sunday for one last spin before he sells it, as he's moving to Japan soon. Fingers crossed the weather will be awesome!
X